Rye, East Sussex | Sleeps 4 | Bedrooms 2 | Parking: Yes (Nearby) | Pet friendly: No | Wi-Fi: Yes
From £150 per night (2 Night Minimum Stay)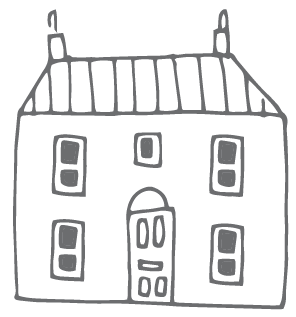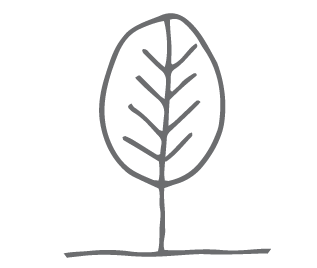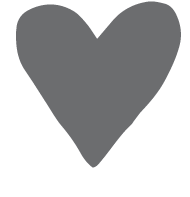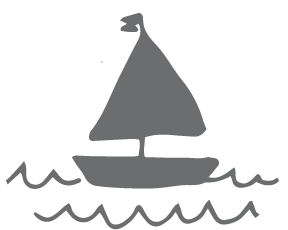 The understated Victorian exterior of The Rye Gate conceals an interior that is light, bright, and thoroughly modern. This two bedroom apartment has been renovated with the utmost attention to detail; accentuating the high ceilings and large sash windows, while adding deliciously rich pops of colour and welcoming details.
Right in the heart of Rye, just moments from the historic 14th century Landgate that signals the start of the Old Town, The Rye Gate easily sleeps four guests in style and comfort. Parquet effect flooring is warm underfoot throughout, and the walls are a mix of clean white with rich blues and greens (as befits the coastal location).
The sitting room is comfortably and stylishly furnished with a squishy corner sofa and leather club chair, the kitchen is brilliantly equipped and has a cosy dining space for four, and the bedrooms are serene and immaculately finished. There are thoughtful touches for your stay, such as plenty of books and board games. Although you're unlikely to want to spend too much time inside, thanks to the fascinating town that lies just outside your door.
Rye's history encompasses invasions, smuggling, shipwrecks and flooding. Today it offers cobbled streets of picturesque houses, plenty of charming places to eat, drink and visit, and the coast on your doorstep.
Bedroom 1: King sized bed with views over the street below
Bedroom 2: Double bed with views over rooftops to the rear
Shower Room: Fresh and modern with walk in shower
Kitchen: Modern, well-equipped kitchen diner with table for four. Nespresso machine.
Sitting room: Tall sash windows dressed with shutters. Comfy sofa, armchair, Smart TV, Electric woodburner.
Outside: This first floor apartment does not have any dedicated outside space, but all of the charms of Rye are right on your doorstep.
Children: There is a travel cot for babies, plus 2 bed guards and a highchair – all available on request.
Pantry items: Tea, coffee, milk and condiments are usually provided, along with cleaning materials & loo roll.
Pets: Unfortunately we do not accept pets.
WiFi: Yes
Parking: There is plenty of parking available at the Market Car Park, which is very close.
Often described as one of England's 'best kept secrets', Rye is an absolute must-visit. Nestled between the rolling Sussex countryside and the coast, it is bursting with charm, historical interest, and things to see and do. It is the perfect spot for a weekend break, but you can easily spend longer here and use it as a base to explore the wider area, too.
The Rye Gate is so central that it puts all of Rye's attractions right on your doorstep. Situated just moments from the historic Landgate – the last surviving of four original gates that would have once protected the medieval town – hop out of bed and you can be wandering the cobbled streets within minutes. A car isn't necessary, particularly for a weekend, as there is so much to see on foot, but parking is easy if required. Alternatively, trains from London St. Pancras to Rye take just over an hour, changing at Ashford International.
Beyond Rye there is much to see too – unspoilt beaches, glorious wildlife, and family attractions as well as culture and heritage.
Start by getting a glimpse into the history of Rye at the Heritage Centre, which gives visitors a flavour of Rye's historical importance, or at the Rye Castle Museum, which is based in Ypres Tower (known affectionately as Wipers Tower by the locals). Or just spend time soaking up history by wandering the cobbled streets, whose names also give plenty of clues to the town's origins – Mermaid Street, Wish Street, and Watchbell Lane. The picturesque half-timbered medieval houses offer plenty of photo opportunities.
You may be tempted by a bit of shopping as you go; Rye is famous for its independent shops and you can pick up antiques, unique homeware, upscale haberdashery or jewellery or just enjoy the browse. There is always lots of seasonal events here, from the famous Rye Bay Scallop Festival (in February) to arts festivals over the summer, and a bonfire procession.
Rye was once an important port, but changing coastal patterns means that it is now about a mile from the sea. There are some lovely coastal habitats to explore at the Rye Nature Reserve – an area made up of wetlands, saltmarshes and coastline. Walking routes are of varying lengths, depending how energetic you are feeling! Have a look at ruined Camber Castle if you have time, too. Beautiful quiet beaches are to be found nearby at famous Camber Sands, and famous Dungeness is a great destination – a wild stretch of shingle that forms an important wildlife habitat, and home to Derek Jarman's famous and much-photographed coastal garden.
Along the coast is Hastings, also with a fascinating Old Town, and further inland there are miles of country walks, with country pubs to match, as well as Sissinghurst, Great Dixter (both a great draw for their gardens alone), Bodiam Castle, the Kent & Sussex steam railway, and much more.
Rye is a popular destination for dedicated food lovers. While the kitchen at The Rye Gate will satisfy the most keen cook, it is possible to stay here and never use it, thanks to the multitude of options within walking distance! A wander along Mermaid Street wouldn't be complete without stopping in at the Mermaid Street Café – which also serves great breakfasts. Knoops specialises in hot chocolates, with a wide menu of options including a shot of liqueur!
The town's pubs are a delight – the Mermaid Inn is best for history and is wonderfully atmospheric. It was a prime spot for smugglers during the 18th Century and features a secret passage to the nearby Ye Old Bell Inn. The Ypres Castle Inn (The 'Wipers' if you're a local…) has a lovely view over surrounding Romney Marsh and is itself a pretty clapboard building. The Rye Waterworks is now a micropub serving local beer and cider, although it was once the town's pumphouse.
For relaxed lunch or dinner try The Union, which serves modern British food in a beautiful 15th Century building on East Street, or Hoof, which serves food from its own farm just four miles away. And don't miss The George, a stylish local gastropub and grill restaurant that also serves great local meat and seafood.
We stayed in this beautiful, perfectly located apartment last summer. With young kids in tow we loved the central location to the main town, with everything in walking distance. The flat itself is spacious, easily sleeping 2 adults and 2 children. The living space is generous so it's a comfortable space to spend time, not just a place to sleep. The detail that the owners have gone to to ensure it feels homely, with everything you need for a young family is noticeable, it's like staying in a luxury hotel. Well looked after, top quality bed linen ensures a good nights sleep, eco friendly cleaning products and  lovely welcome supplies make the experience of staying in the flat extra special. We will be back as soon as there is availability, it's the sort of place you will want to return to once you have visited. Highly recommend for a visit with or without kids
A very lovely and comfortable flat right in the heart of Rye. We had a great time exploring the town and then were able to relax back in the flat. Plenty of choice of places to eat out or cook in the well-equipped kitchen.