Enchanting steeply cobbled streets, quaint hidden corners, vintage treasure troves and stylish hang outs… oh, and plenty of history, of course. Once known as a smugglers' haunt, the medieval Cinque Port town of Rye is one of Sussex's real gems, and nestled between rolling countryside and the coast, it's the ideal destination for a weekend escape.
We have a stunning collection of handpicked properties in and around Rye; from cosy romantic boltholes to spacious family-friendly pads for special get togethers, there's something to suit every taste and budget. And once you've arrived you certainly won't be short of things to see and do. Here's some of our Rye highlights to help you plan your getaway:
History
You don't need a sightseeing itinerary to dip into Rye's fascinating past, it's all around you. Take a gentle meander along the higgledy-piggledy streets of the Citadel with their jumble of well-preserved medieval and Tudor houses and spot the quirky street and house names as you go (who wouldn't want to live on Mermaid Street, or in a house named 'The House Opposite'?). Much of Rye's ancient fortifications still remain, including Ypres Tower (also referred to as Rye Castle) and some of the town's original defence walls. For literary enthusiasts, pop by Lamb House, a beautiful Georgian manor house with walled garden once owned by Henry James.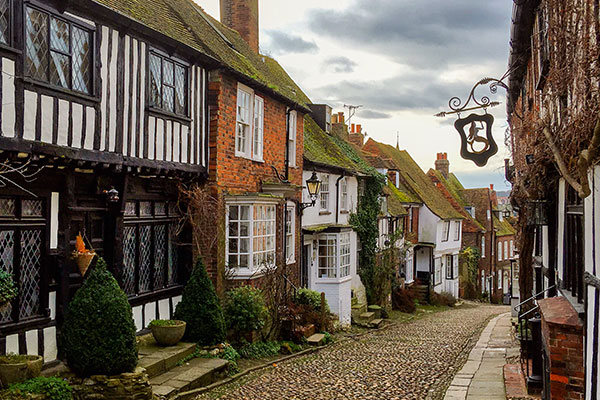 Wining and Dining
Given it's coastal location, it should be no surprise that Rye has some fantastic seafood on offer, like the delicious locally caught fare served at Webbe's at The Fish Cafe. But for a relatively small town, you really are spoilt for choice when it comes to eating out-there are so many great options. For brunch or a tea and cake stop (and seriously Instagram-worthy decor) we love The Fig, while the menu at Hoof will satisfy any true burger aficionado, serving beef and potatoes from the owners' Romney Marsh farm. Wherever you choose to eat be sure to enjoy an aperitif at The Mermaid during your stay. This fifteenth century inn was once popular with smugglers and is apparently still home to a ghost or two (and rather thrillingly, a secret passageway). Finally, special mention must go to Knoops – said to make the best hot chocolate in the world-it would seem rude not to find out for yourself, surely?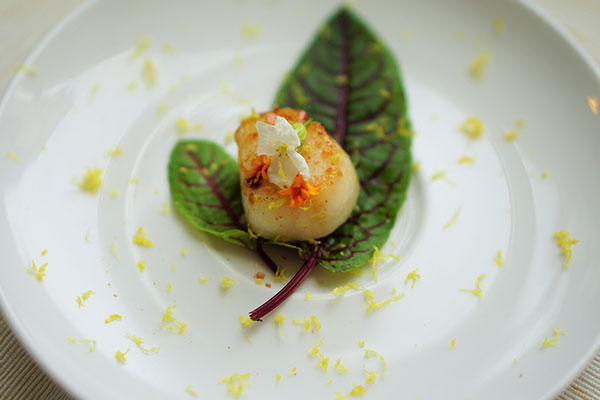 Shopping
Forget complaints of increasingly bland high streets that all look the same, Rye boasts a wonderful array of independent shops, boutiques, galleries and antiques stores. Try Pale and Interesting for inspiring and eclectic homewares, Marsha by the Sea for gorgeous seaside inspired gifts, Crock and Cosy on Strand Quay for vintage kitchen and dining ware and The Shop Next Door for stylish gifts, homewares and beauty products.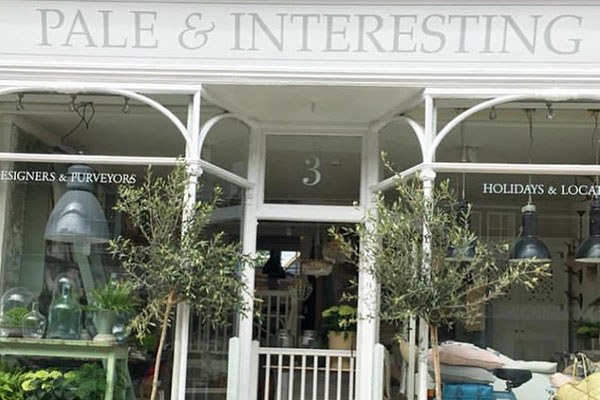 Festivals and Events
This town is abuzz with festivals all year round-from the Rye Bay Scallop Festival when local restaurants host tasting evenings, special events and menus to celebrate their favourite local sea delicacy, to the Rye International Jazz and Blues Festival (this year's lineup includes Beverley Knight and Mica Paris), the Rye Arts Festival and Bonfire Night with torchlit procession through the town.
On the Doorstep
There's more than enough to do in Rye to fill your time during your visit, but if you fancy exploring a bit further afield a trip just down the road to the famous golden sand dunes at Camber Sands is a must (followed by lunch at The Gallivant). And just outside the town centre is the Rye Harbour Nature Reserve, 465 hectares of wetlands brimming with wildlife and the perfect place to stretch your legs and blow away the cobwebs. Or you could head to Chapel Down winery in nearby Tenterden to sample some of their award-winning still and sparkling wines.
Really, the list could go on. So why not book your escape to Rye now and start planning your getaway? View our collection of stylish Rye properties here.
T: 07773 783 863
E: Zoe@cabinsandcastles.co.uk
©  Copyright Cabins and Castles LTD 2018 | Company no: 11139319 | Privacy Policy | Terms and Conditions | Website by Ryn Frank