It may be famous for its annual Bonfire Night festivities, but there is lots more to Lewes than the 5th November. This traditional Sussex market town is just a short hop from better-known Brighton, but plays host to historic buildings, a castle, antique and boutique shops, great places to eat and drink – and all surrounded by the beauty of the South Downs National Park. We have some great properties within easy reach of Lewes, too; so why not make a weekend of it?
Here is our round up of the best places to visit, eat and shop, while in Lewes.
– Visit –
Be prepared for a steep climb to visit historic Lewes Castle – but the reward for your efforts are some stunning scenic views over Lewes, the South Downs, and the chalk cliffs of Cliffe Hill. This medieval fortress dominates the Lewes skyline, for that reason, as well as its historical significance, this is a great place to start your visit to the town. The castle was built after the Battle of Hastings, and features an impressive barbican gate, and two steep castle mounds. There are lovely gardens – so why not bring a picnic and take your time enjoying those sensational views? The Museum of Sussex Archaeology adjoins the castle, and features a number of permanent and temporary exhibitions of artefacts tracing the history of the county from prehistoric times.
Steep climbs are something of a feature of hilly Lewes, so do be prepared! But that means that there are more lovely vistas to enjoy, from various vantage points through the town. Coupled with the wonderful High Street and picturesque side streets, or 'twittens' – narrow lanes or alleyways that run perpendicular to the main street – Lewes is just made for discovery on foot. Enjoy the cobbled streets, historic houses, secret gardens, and unique architectural details.
One of the most striking historic buildings you'll discover on your walk is Anne of Cleve's House – a striking, 16th Century, timber framed building that was given to Anne as part of her divorce settlement from Henry VIII. Anne never lived here, but the house is nonetheless fascinating thanks to a stunning collection of artefacts and well-preserved interiors, including a Tudor kitchen and beautiful bedroom with four poster bed, so well worth a visit.
Literature lovers won't want to miss the Round House – a Grade II listed building that was originally built as a windmill, but later became home to novelist Virginia Woolf. It is tucked away on charmingly-titled 'Pipe Passage'. Lewes Priory is another historic gem; once one of the wealthiest monasteries in England, it was dissolved in 1537 under Henry VIII. Now it is Grade I listed, and a tranquil spot to take a walk, while learning about how the priory looked in its heyday.
If all that historic interest has left you feeling in need of a refreshing dip (and the sun is shining), then why not visit the Pells Outdoor Swimming Pool. This spring-fed (unheated!), shimmering Lido is just a five minute walk from the town centre, and is open from May to October – it stays open into the evening, so you can even pop in for a post-dinner swim!
– Shop –
Lewes has a wealth of independent shops, offering everything from books to antiques, clothes to local produce.
Needlemakers is a great place to start your shopping trip, and you may not need to venture any further, there is so much to see. Housed in a converted warehouse, just off the High Street, it features a whole range of contemporary and individual shops. You can even get your hair cut and your dog groomed, before stopping for a cuppa or lunch in the Roundhill Café, with gorgeous industrial interior and pretty courtyard.
If you like nothing better than a spot of antiquing, Lewes will definitely not disappoint. The Lewes Flea Market is home to a number of smaller traders; a rummage here will reveal Mid century armchairs, vintage lamps, china, and all manner of curiosities. Even vintage cars, on occasion! Pastorale Antique Warehouse is the destination for larger pieces of furniture and even garden architectural items. Cliffe Antiques centre is an established name on Cliffe High Street, and sells antique jewellery and silver.
Anyone with more contemporary tastes will love the jugs, espresso cups and vases at CCH Ceramics (all made locally), and the homewares, gifts and textiles at Leadbetter & Good. Clothing stores equally span all styles and tastes – from designer vintage at Rehab, gorgeous sustainable cotton outdoor clothing at Silverstick, to fancy dress clothes & accessories, at Tizz's.
Spend a happy afternoon browsing rare, collectable and contemporary children's books at the Fifteenth Century Bookshop, housed in a stunning old building on the High Street, or the equally delectable selection of old & fine books at the equally handsome Bow Windows Books.
– Eat –
Eating and drinking in Lewes is a delight – whether you are looking for a funky café, fine dining, or a cosy pub, the options are endless…
Start the day at Flint Owl Bakery, which bakes and sells the most heavenly selection of traditionally made sourdough breads, cakes and pastries. Enjoy them in the café along with a cup of tea or speciality coffee, and be sure to buy some to take home. Or try a more substantial start to the day at original Bill's (the first of the chain), whose all-day breakfast options are legendary.
Bun & Bean is an indie spot serving coffee, craft beers, vegan specialties and veggie burgers. Or try the tapas style sharing plates, all with an emphasis on local produce, at the Limetree Kitchen, which is understatedly chic. Pestle and Mortar is an unusual mix of noodle bar, tea room and Asian grocery that you're unlikely to meet anywhere else. Their menu has some great vegan, vegetarian and gluten-free options, too.
If a pint of Sussex ale is calling, the Lewes Arms can oblige – its location close to the castle is another reason to climb the hill! Or try the Pelham Arms, which is family friendly, has a dog-friendly bar, and offers a good selection of tradition pub food. Harvey's Brewery is a Lewes institution, and the oldest independent brewery in Sussex; visit the Brewery Shop, on Cliffe High Street, to take home some Sussex Best.
If you're looking to find more of the best local produce, to take home, the Lewes Food Market runs every Friday and includes high quality foods from coffee to free range eggs and meat. The Middle Farm shop is just outside the town, but is worth a visit for a superb range of meat, cheese, pickles and seasonal fruit and veg. Don't forget to try some of the fantastic English wines produced in the area – Ridgeview and Wiston are perhaps the better known, but do seek out Beacon Down Wines, Off the Line (specialising in rosé), and the brilliantly named Breaky Bottom.
– Stay –
If this huge list of attractions has persuaded you to explore Lewes for yourself, we have some wonderful holiday properties to offer that provide a suitably stylish base for your trip.
The Grain Store Lewes
The Grain Store Lewes is a glamorous, converted agricultural building that is brilliantly placed between Lewes and Brighton, in a stunning setting overlooking the rolling countryside and wide-open spaces of the South Downs. The owner has meticulously renovated this property, staying true to its industrial roots, but bringing in comfort and luxury through furnishings and fittings – most chosen from the range of independent shops and makers that abound in the area.
Wide open living spaces, and three luxurious bedrooms, each with their own bathroom, means that groups of 6-8 people can enjoy this gorgeous location in absolute comfort.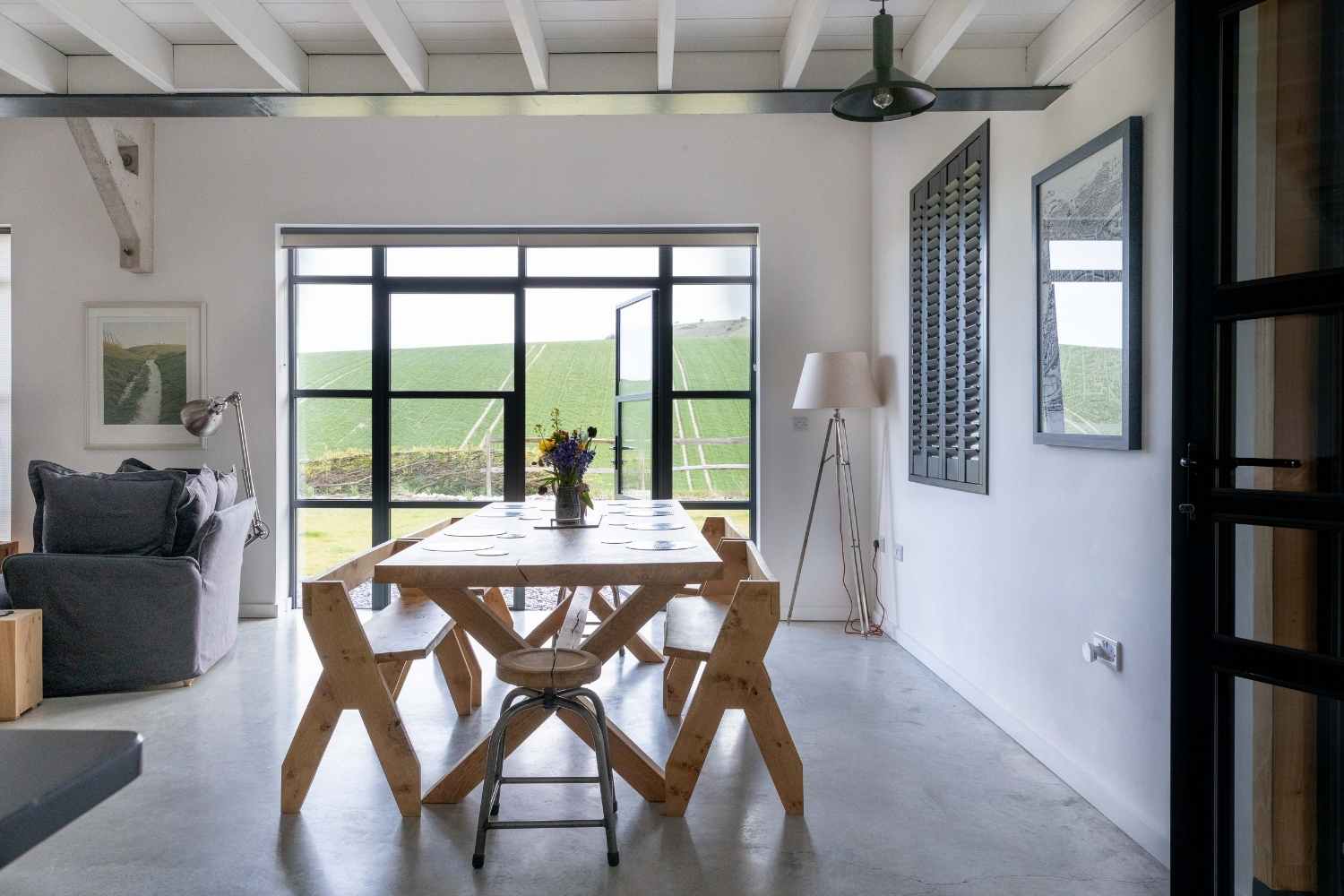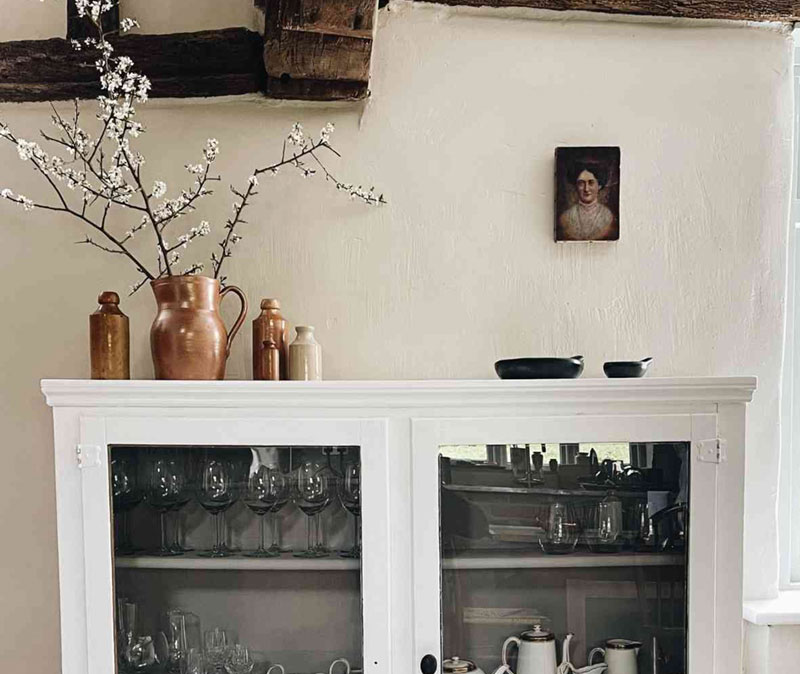 Springles Cottage
Springles Cottage is the result of the careful and sustainable renovation by the owners of a farm store, in the grounds of their home in Barcombe, just outside Lewes. This timeless property enjoys views over surrounding countryside – including the perfect 'Sunset Spot' in the garden – yet is just 5 miles north of the town.
Panoramic views from the master bedroom thanks to a huge picture window, a secluded private terrace with firepit, and a garden that is paradise for younger guests thanks to swings, treehouse and sunken trampoline, make this a perfect escape for families. Enjoy the sights and sounds of Lewes, before retiring to your home from home for some country air and quiet relaxation.
Buzzy Brighton may have its charms, but give laid-back and lovely Lewes a try on your next visit to Sussex – it certainly won't disappoint!
T: 07773 783 863
E: Zoe@cabinsandcastles.co.uk
©  Copyright Cabins and Castles LTD 2018 | Company no: 11139319 | Privacy Policy | Terms and Conditions | Website by Ryn Frank