Benenden, Kent | Sleeps 2 (+ infant) | Bedrooms 1 | Parking: Yes | Pet friendly: No | Wi Fi: Yes
From £100 per night (2 night minimum stay)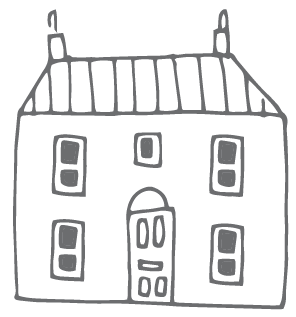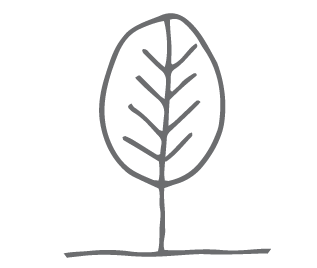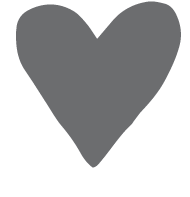 The Orchard Studio is compact in space, but big on style.
Nestled in the grounds of the owner's home, and overlooking the stunning gardens and orchard, this bijou retreat is filled with thoughtful touches that make this a perfect couples' escape. The space is wonderfully bright thanks to huge windows, a pristine all-white colour scheme, and the clean lines and simple shapes of mid-century inspired furniture. Soak up the sun – from the gardens on one side to a private terrace on the other. You may even get to enjoy the company of the chickens that free-range in the garden (and provide you with free-range breakfast eggs, if you'd like them…!).
The bed is very generous, and very comfortable; there is a separate shower room, and a small but well thought out kitchenette area that is just right for brewing your morning cup of coffee (and making breakfast). There is no need to think about much more in terms of cooking – thanks to the selection of meals available to order from a local private chef, and the pretty little village pubs nearby.
Relax and enjoy the beautiful garden views, drink in hand, on your own little patio. Or use this as an ideal base to explore local attractions such as Royal Tunbridge Wells, the beaches around Rye and Camber Sands, or the fabulous National Trust properties of Sissinghurst or Bodiam Castle.
Kitchenette: Single hob burner, microwave, toaster, kettle. 
Pantry items: Tea, coffee, sugar, milk. 
Outside: There is a private terrace with outdoor furniture for 2 overlooking the owners garden and apple orchard. There is additional seating out the front so you can follow the sun around. 
Parking: off road parking available
Dogs: Due to the high quality interiors, dogs are not allowed at this property. 
Children: Babies are permitted but not children.
Minimum stay: Normally 2 nights but do enquire about one night which will be considered. 
Longer stays: A discount will be given for longer stays.
Private chef: If you would like a chef's meal, delivered to the door, just let us know.
The Orchard Studio sits just outside the pretty village of Benenden, in the High Weald – an Area of Outstanding Natural Beauty. This is about as quintessentially English a village as one can hope to find! The village green is overlooked by a medieval church, and a traditional yet stylish village pub, The Bull at Benenden. Enjoy a glass of local Kent apple juice (or something stronger), on the green while watching a village cricket match.
Benenden is a short drive from the smart town of Royal Tunbridge Wells. You can be on the beach at Camber Sands, or enjoying the nearby historic port town of Rye, in about 20 minutes. Needless to say you are surrounded by some of the most beautiful and bucolic of English countryside – perfect, for walking, cycling, or just recharging your batteries with fresh air and gorgeous views. A car is really essential to make the most of the area.
The High Weald is a treat for the senses; this glorious countryside offers miles of walks and cycle routes. Bedgebury Forest offers 22km of cycle paths, as well as children's play areas and a great café. Enjoy the views, and a trip back in time, with a ride on one of the area's three steam railways. Or take to horseback at the Hemsted Equestrian Centre, with an accompanied hack through Hemsted Forest. Why not explore the 'Seven Wonders of the Weald', a hand-picked selection of special places to visit, all within 30 minutes of each other, and including castles, gardens, steam railway, and a vineyard; a special pass gives discounted entry.
Garden lovers will relish the chance to visit the world famous National Trust Sissinghurst Castle Gardens – laid out by novelist Vita Sackville-West in the 1930's – a treat whatever the season. And why not explore some of the rest of the vast estate, which includes woodland, lakes and farmland.
The town of Royal Tunbridge Wells has been a fashionable destination to 'take the waters' since the discovery of the Chalybeate (meaning iron-rich) Spring there in around 1606. Follow in the footsteps of history's royal visitors with a taste of the water, followed by a stroll along 'The Pantiles'.
Watersports are abundant, be it kite-surfing at Camber Sands, or on the Bewl Water reservoir where you can try fishing, canoeing, or attempt the giant water-based assault course. The traditional cinque-port town of Rye has something for everyone; if you are able do, try and visit the old monastery which is now the home of Alex MacArthur Interiors, only open by appointment but a treasure trove of architectural antiques in the most fascinating building. There are superb 'Kino' independent cinemas in both Hawkhurst and Rye. The Site of Special Scientific Interest at Dungeness and the beautiful dunes of Camber Sands are all within easy reach.
The nearby Bull at Benenden has been immaculately restored, using antiques and portraits that date from its origin in the 17th Century, and is a must-visit. The menu is comprised of classic pub favourites, alongside some seasonal daily specials. A pretty 'Secret Garden' means you can enjoy a pint or real ale or a glass of wine outside in the warmer months. Only slightly further afield, but still in Benenden, is locals pub The Woodcock. If you do manage the walk to Rye Harbour – then brilliant William the Conqueror pub is a great place to recuperate, with lots of alfresco seating overlooking the River Rother.
To get a taste of the most local of produce, and for something a bit different, try acclaimed restaurant 'The Small Holding,' in Kilndown – where the food is farmed, cooked and served all within a one acre smallholding (hence the name). It is comes highly recommended by the Michelin Guide.
If you are heading to Royal Tunbridge Wells for more than just the (spa) water, you will be spoilt for choice. Whether you are looking for a delicate afternoon tea, hearty bakery or deli, or fine dining, there are plenty of options. Rye also has some unique places to eat; try the Globe Inn, on the outskirts of town where the Canal meets the River Rother, which is described as 'sheep shack chic', and serves food from breakfast to dinner, or The George in the heart of the town, for modern British gastropub fare.
Of course this is very much the heart of England's wine country; pop along for a tour and tasting at Gusbourne or Chapel Down, or visit Kent's oldest commercial vineyard in Biddenden – where you can also buy local produce including their own traditionally reared beef.
Amazing hidden gem, would highly recommend to all, a deceptive little place upon arrival that opens to a wonderful airy room filled with all the perfect little touches. The perfect host for the perfect get away.
What a beautiful stay! The accommodation was a dream, it was clean and had very considerate and personal touches. The grounds that it's on is gorgeous – a dreamy view of a green garden, a beautiful cottage, pool and chickens! The area itself was great – low noise and by a fab pub which was super handy if you don't want to stray far. It's also close to loads of various locations that were great to visit (Bedgebury Forest, Bodiam Castle, Rye etc). Emma herself was so speedy at replying and so helpful with any queries we had, as well as being an absolute star and recommending activities in and around the area. 100% recommend staying here, it was beautiful.
A lovely self contained property, modern and stylish. Nice garden area and plenty of parking. Nice touches inside. Nice newly refurbished pub with good beer and food close by. Very considerate owner who makes you very welcome.
A beautiful studio, felt like stepping into a show room, absolutely spotless, fantastic amenities and a bed and bedding that felt like sleeping on clouds! Decorated and finished to such a high standard, stunning! Emma has been fantastic at communicating from initial contact until check out. Thank you for a wonderful stay we just wish it had been longer!
A beautiful sunny studio apartment – with the biggest, comfiest bed ever! The location is super quiet and perfect for a weekend getaway. The apartment is super bright, spacious and we can't wait to come back!