It looks like we'll all be holidaying here in the UK for the foreseeable future; but even for those of us that love our trips abroad (and we definitely do!), this need not be just a poor second choice. Skip the check-in queues, flight delays, lost luggage, expensive dog-sitting – just hop in the car or on the train and you can be enjoying the Sussex equivalent of sun, sea and sand in no time at all.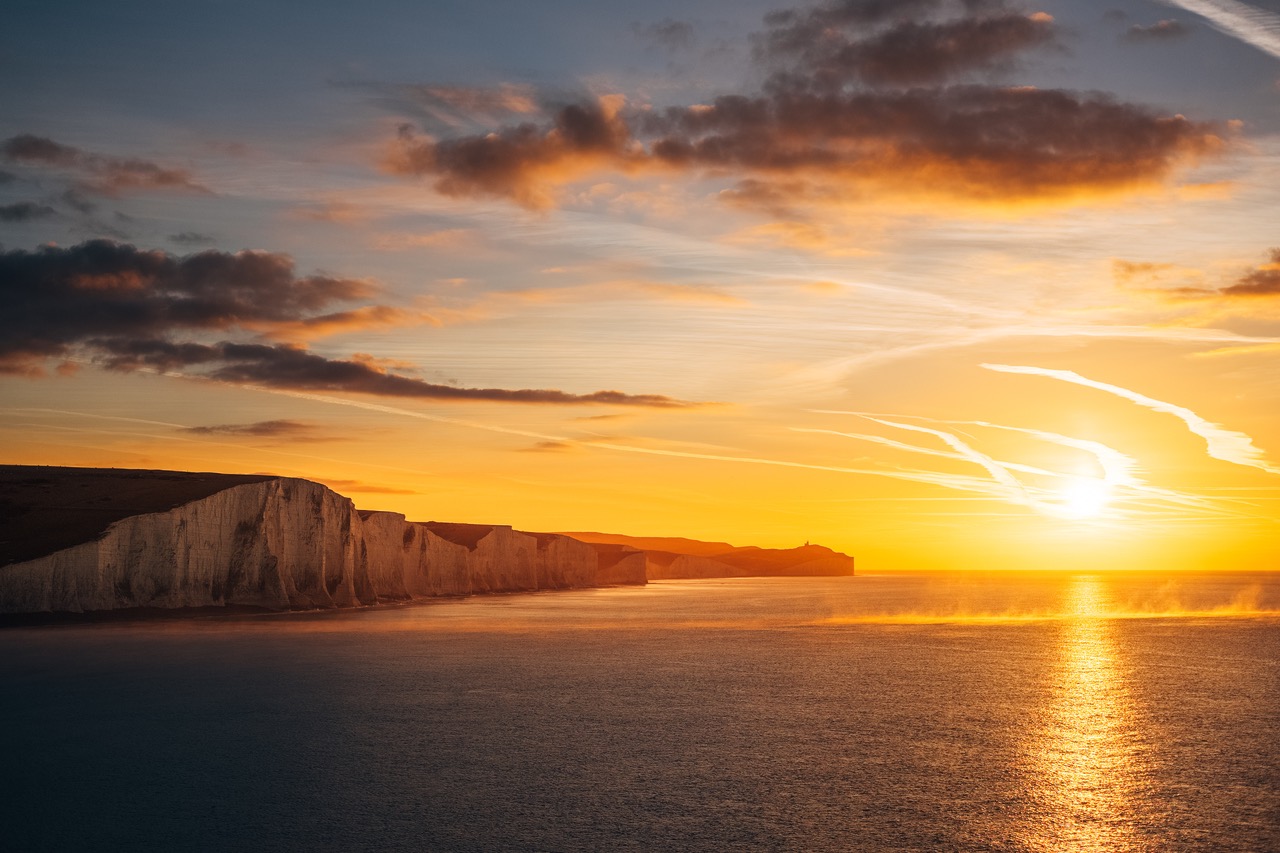 Sussex sun…
While sadly we can never guarantee the British weather, you'll be giving yourself the best chance of sun by heading to the south coast. Sussex is officially the sunniest part of the UK, according to the Met Office, enjoying an average of 1,902 hours of sunshine per year. So you may well come home with a Mediterranean-style tan!
But even if you're not lucky with the weather, it needn't spoil your holiday. Ever flown to supposedly sunnier climes, only to find yourself in a downpour? That's when you realise that most resorts offer very little else do to. Whereas here in the UK, we're experts at catering for all weathers. Explore medieval towns and country villages, National Trust treasures, or enjoy some boutique shopping – or just hunker down in one of the country pubs and wait for the skies to clear. Our holiday homes all offer plenty of extras for the odd bad-weather day too – whether it is books, games, DVD collections or even your own home cinema!
If sun is at top of your holiday wish list, we have some beautifully light, bright properties that will make the very most of it. Take Camber Beach House, for example – an architect-designed beach retreat whose high ceilings and large windows make every day seem sunny.
Sussex sea….
Sussex's 90 miles of coastline mean that you are never far from the sea. And whether your preference is to be in it, on it, or gazing dreamily over it glass in hand, the options are endless. There are fantastic yacht and sailing clubs at Chichester, Itchenor, Bosham, and beyond, where experienced sailors and novices alike can take to the water. Or opt for something more high-octane, with a RIB wildlife tour from Rye Harbour. West Wittering beach has a brilliant watersports school that offers lessons and equipment hire – learn to surf, SUP, windsurf or kitesurf here (including family surf lessons). There is a Kitesurf Centre and Windsurf school at Camber Sands, too. But if that just sounds like too much activity, then head to one of our all-time favourites – the Crown & Anchor at Dell Quay – and watch the activity in the Marina from their huge waterside terrace. Or soak up the surf vibes with delicious seafood in Bracklesham Bay at Billy's on the Beach.
Sailors will love Bosham Cottage, which is in easy walking distance of the waterfront at Bosham Quay – a beautiful, traditional flint cottage and a wonderfully serene place to retire to after a busy day on the water. While Driftwood Beach House is perfect for families; a magically transformed Victorian railway carriage, that sits on the calm, sheltered waters of Pagham. There is even a double kayak on offer, complete with life jackets.

Sussex sand…
Whether you are a family looking for bucket and spade fun, beachfront walks, or seaside wildlife, Sussex boasts some wonderful beaches – many of them much less crowded in the summer months than their European counterparts. Two of the most famous are Camber Sands and West Wittering.
Camber Sands offers miles of sandy dunes, stretching almost three miles from the River Rother Estuary to the Kent border. The site of beautiful sunrises, large enough to never feel busy, and open to dogs and horses all year-round, Camber's fame is more than justified.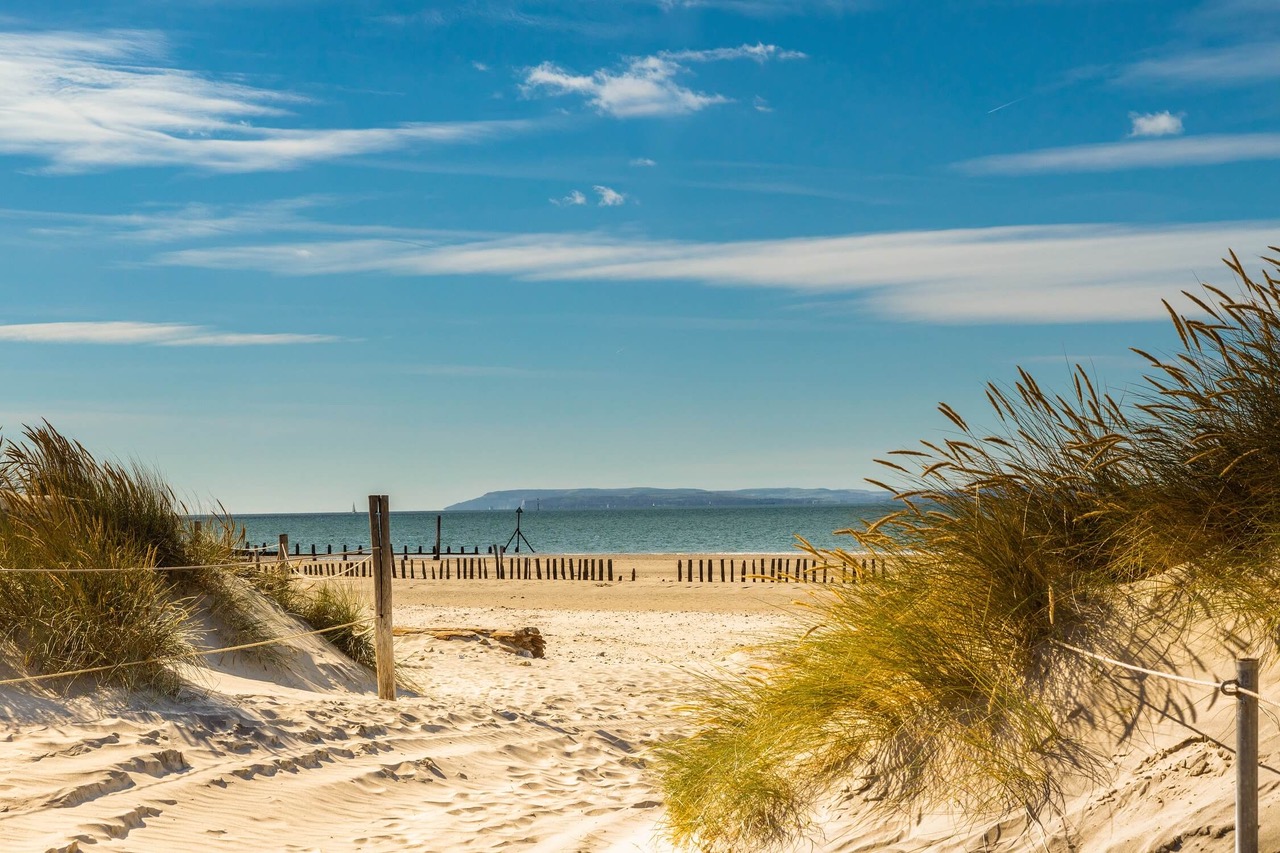 West Wittering is an equally jaw-dropping expanse of golden sand, backed by sand dunes and a row of ice-cream coloured beach huts. The sea slopes away gently, and the main beach is manned by life-guards in summer, so it is brilliantly safe for littles ones; while just a short walk around the headland, the National Trust stretch of beach at East Head is slightly wilder but no less picturesque.
Berry Barn Cottage is perfectly placed for the Witterings – just a short stroll home at the end of a long day of beach fun, and with plenty of space to relax, both inside and out. Camber Sands Cottage is also just short stroll, across a field, to the beautiful beach, so you'll have sand between your toes before you know it! It is a wonderfully light space with an all-white scheme, and sleeps 13 so is perfect for post-isolation get-togethers.

Away from the coast there is plenty to explore in Sussex too, as well as fantastic restaurants brimming with great local produce, shopping and culture. So don't miss out on a much-needed break, when a Sussex staycation can offer everything you might wish for from a holiday, and more.
T: 07773 783 863
E: Zoe@cabinsandcastles.co.uk
©  Copyright Cabins and Castles LTD 2018 | Company no: 11139319 | Privacy Policy | Terms and Conditions | Website by Ryn Frank