Camber, East Sussex | Sleeps 10 | Bedrooms 5 | Parking: Yes | Pet friendly: Yes | Wi-Fi: Yes
From £395 – £795 per night (2-3 night minimum stay)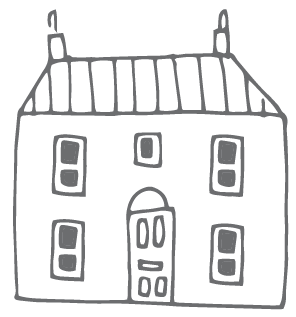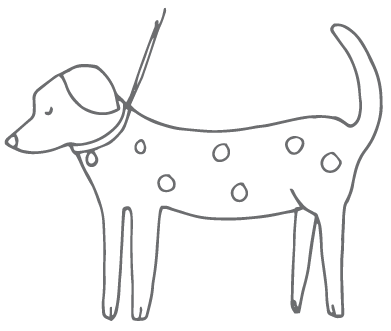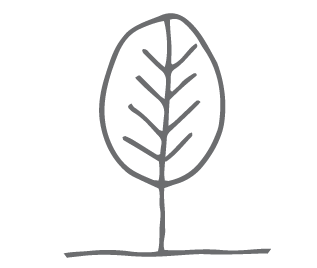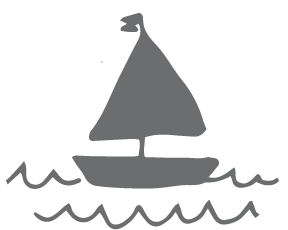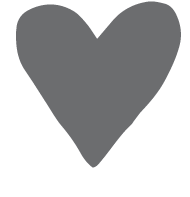 Fans of modern architecture will love this beautifully designed, eco-friendly beach house. Designed by award-winning architects who specialise in coastal homes, the shingle-clad exterior, soaring apex ceilings and clean white lines mean you could be in the Hamptons. Instead (and we think, even better), you are just moments from the stunning dunes and wide, sandy beach of Camber Sands – one of the jewels of the Sussex coast.
Of course being brand new means that this house is designed very much with modern living in mind – so all of the spacious double bedrooms also have their own bath or shower rooms ensuite (including one bedroom and bathroom in a separate garden annexe, offering even more privacy), while the shared spaces are light, airy, and open plan; they flow seamlessly into one another for sociable living.
The kitchen is a study in beautiful understatement – with gorgeous sage green / grey shaker units, dark stone works surfaces and an Elica 'Nikola Tesla' hob. The bedrooms are all individually styled, and the house has small nods to its coastal location without ever being seaside twee. Quirky mood lighting, piles of books and plenty of cosy cushions and throws mean that this modern haven feels comfortable, as well as clean and minimal.
Outside the garden continues the entertaining space, and is perfectly equipped for alfresco dining. There is a well-equipped out door kitchen, and a beautiful bespoke dining table that seats 12, as well as easy chairs for daytime lounging. It is securely fenced, as befits a dog-friendly house, and there is even space to store your windsurfing or kayaking kit.
The owners have thought of everything and can also provide some lovely extras such as a pick up service from Rye station, a private chef, pilates & yoga sessions, beauty treatments and even a wedding -day breakfast. This is sure to be a very special stay.

Bedrooms: Each bedroom has a double bed and an ensuite bathroom.
Garden and patio: The garden is largely set to stone and features a 500 year old Olive tree. There is a 12 seater dining table, two further four seater tables, and two wooden Adirondack armchairs. It is fully enclosed, so safe for children and dogs. There is a large storage area with access via a side gate, perfect for windsurfing or other watersports kit. 
The garden also features an outdoor kitchen, that boasts ample storage, a food preparation bench, and small hibachi grill. The BBQ also has gas burners. 
The hot and cold outdoor shower is great for sandy pets (and humans!)
Parking: Off road parking for up to 5 cars – very rare in Camber. There is also an outdoor plug for electric cars at an additional cost. 
Children: Children of all ages are welcome 
Dogs: A maximum of 3 dogs may stay at no additional cost. Dog beds can be provided on request and one downstairs bedroom opens up directly onto the patio garden.
Minimum stay: A 3 night minimum but two night might be considered at an additional cost, out of peak season.
Discounts:  There is a 10% discount for a full week.
Please note: Beds cannot be separated into twins.  
The owner can help you organise babysitters, dogwalkers, yoga instructors, private chefs and nutritionists. 
The Camber Beach Guest House is just moments from the unspoilt, beautiful beach of Camber Sands – the only sand dune system in East Sussex, and a beach that stretches for over three miles from the River Rother estuary to just over the Kent border. It is extremely unspoilt and rarely busy. There are two cafes on the beach. You'll often see horses being exercised here, particularly in the early morning and at sunset.
The stunning nature reserve at Dungeness is also nearby, with abundant wildlife and a rich variety of plant life (over one third of Britain's plant species can be found in just this one area). Artists Derek Jarman's famous beautiful house and garden are available to visit. On the way to Dungeness don't miss out on the famous outdoor food truck The Fish Shack. You'll find the best catch of the day there, but arrive early!
Somewhat busier, but no less interesting to visit – Rye is just 10 minutes drive away with its medieval streets and port. This is the nearest station, with trains from London taking just over an hour. Hastings and Brighton are also within easy reach.
With a sandy beach like this on your doorstep, it would be a shame not to make the most of the beautiful walks and water-based activities, or just spend some time in the summer lazing around with a bucket and spade. (The Camber Beach Guest House) welcomes dogs, as does Camber Sands, which has miles of dog and horse friendly sand all year round – so your furry friend can enjoy some beach time, too. And don't forget your binoculars; you can often spot Camber Sands' resident seal and porpoise population.
This is one of the best locations in the UK for kite-surfing and wind-surfing – the nearby Kitesurf Centre, and the Windsurf school (on the way to Rye) can provide all the gear, as well as lessons (for both children and adults). You can also hire e-bikes and take advantage of the many bike routes in the area. Camber also offers the famous Rye Golf Club, which allows guest players.
Explore the local wildlife of Rye Harbour Nature Reserve for some peaceful bird-watching, or go for the more full-throttle experience of a RIB tour from Rye harbour that takes you down the channel and out to sea, at speed!
Rye is a wonderful place to spend a day, or more, with museums, independent shops and galleries, and wonderful cafes and restaurants. National Trust properties such as Lamb House (once the home of author Henry James) provide a fascinating insight into the area's past. Rye also has its own independent cinema, The Kino. Across the year there are events from the Scallop Festival, Jazz and music festivals, to stunning bonfire night celebrations, and a Xmas festival featuring a parade and beautiful Christmas lights.
A trip here wouldn't be complete without experiencing the multi award-winning Gallivant, where freshly-caught seafood and local salt-march lamb vie for attention on a stunning modern British menu. Right next door is The Clam, an unpretentious café that services delicious breakfasts and lunches, while the Rye Bay Bar & Grill is similarly close, and offers an equally relaxed seaside vibe. With so much choice within walking distance you need hardly ever cook! The local pub, The Owl has great food and drinks and is at the foot of one of the dunes paths, 2 minutes walk from the house.
In Rye the options are endless; Webbe's at the Fish Café is in a former warehouse, so makes a refreshing change from some of Rye's more olde worlde buildings, while the Mermaid Inn has been an alehouse since medieval times and is a real slice of history. The Whitehouse is in one of Rye's loveliest Georgian buildings and also hosts The Lazy Baker, who make the most delicious local bread. You couldn't wish for a better breakfast than at The Fig on Rye High Street. There is everything from takeaway fish and chips to tea houses and Italian restaurants, too. A short drive to Peasmarsh takes you to Tillingham Winery – which offers another fabulous restaurant, wine tours and bread making classes.
The Camber Beach House is a real find. We spent New Year's there and had a memorable experience,. Jeani is a fantastic host, with plenty of thoughtful touches which we really appreciated. The house SO close to a beautiful beach and not to far from lovely Rye. Jeani has a great eye, and she has decorated her place with particular attention to detail. I couldn't recommend this place more highly. We'll be returning over the summer!
The loveliest weekend away at The Camber Beach House for a belated birthday family get together. Jeani the host, couldn't have done more to make our stay special and was so amazingly helpful in the lead up to our weekend with everything from extensive restaurant recommendations to extended check out times. She even left a birthday cake out for us on arrival. The house itself was gorgeous: generously serviced and beautifully decorated, not to mention a stone's throw from Camber Sands itself. Would highly recommend if you have dogs too, I think we happened to stumble on the most dog-friendly accommodation ever – helpful when we had 5 of our own away with us!
Everything about our stay at The Camber Beach House was perfect. The location is wonderful: close to the sea and nearby restaurants. It is spacious adn beautifully decorated with an incredibly large garden. The house is so comfortable and luxurious but curated with personality and conversation in mind. We booked the house for a family birthday celebration and she thoughtfully left cupcakes and left champagne on ice for us. We all loved it-the party comprised of a dog, a seven year old, some twenty somethings, up to 50 and 60 somethings – and all are keen to return again to this seaside paradise. 
We are still high on pure joy of spending time in this house last week. Where do I begin: every single comfort for both humans and dogs has been carefully considered. Light and airy space everywhere, bedrooms, en-suites bathrooms, kitchen and living space, equipment all ace. 
The perfect location right by the wonderful sandy beach with a charming little town of Rye and dramatic Dungeness just up the road. The owner really went the extra mile for us, arranging deliveries, giving us information, booking taxis and restaurants to make our holiday just perfect. Thank you  – we would all like to come again in the summer please. 
A really comfy place in a terrific location allowing us to take early morning walks on the beach when only the horses were there. The en-suite in each room really great as we were two families sharing and the house was really comfortable and we felt very welcome. We went to the local pub one night – the owl I think – and had great food (new chef) I believe .. and cooked one evening and morning on the fancy stove, took a touch of getting used to but easy once we'd worked it out. The communication was swift and very friendly and Jeani was really attentive to our needs. An amazing little break for us between Christmas and New year in a fab part of the UK helped by a comfy pad.
We rented The Camber Beach House for our family and dog. Prior and during booking Zoe was great and really helpful. The property itself was fabulous, just as described and Jeani was on hand at all times to help once we were there. Happy to give 5 stars and would thoroughly recommend both Zoe at Cabins and Castles as well as the property that we stayed in.
This place really does offer a home-from-home experience – if you happen to be lucky enough to live in a beautiful architect-designed home by the dunes already that is!
Jeani is such a wonderful host, the French have the word 'chaleureuse'; there is no direct translation in English but a mix of 'jovial', 'hearty', 'friendly' and 'warm' would cover it.
The decor is gorgeous with lots of detail, inspired (and made) locally. The rooms are spacious with beautiful bed linen and quirky touches. No candlewick bedspreads and plastic travel kettles here!
Even the doggos were catered for. Some places claim to be dog-friendly but often mean 'tolerant'. Conversely, Jeani brought out beds for our two labs and set them in front of the fire. Despite Boomer stealing the freshly baked tarts (I wanted to die) upon spying them on the kitchen worktop, both boys were rewarded with much love and a bag of handmade gravy bone treats. She even dog-sat to allow us humans to go to the pub.
To conclude, one night simply wasn't enough – I need to make at least five more trips to experience the other rooms – and the beach in the Summer!
What can I say…we absolutely loved our stay at The Camber Beach House so much so I didn't surface from the superbly comfy bed (memory foam – I've enquired ;-)) until gone 10:30am! As a mum of two this was blissful.
The owner has excellent taste, the decor, the garden & the house all are beautiful.
We will definitely be back to enjoy the gorgeous surroundings at The Camber Beach House.
Lovely weekend stay at this gorgeous place. Really fabulous architect designed 5-bedroom house, right opposite the beach, with all the space and facilities you could ever wish for. Jeani is a generous and welcoming host and dogs are treated as VIP's! She really has thought of everything and goes above and beyond to make you feel at home. I can't recommend it highly enough.
Jeani has built an oasis in the heart of Camber Sands. Every detail from the start of the booking through the stay and our departure was so well thought out and executed. It felt like we had a concierge on hand at all times to support any question – this is far more than just a short-term holiday rental.
The house is beautifully built and designed, especially for a family with toddlers and a dog- the garden area immense and so well laid out. We slept, walked the beach, cooked, grilled, relaxed to our hearts' content.