Many of the property descriptions on Cabins and Castles make reference to their proximity to Goodwood, and it is for good reason – the Goodwood Estate is one of Sussex's highlights, offering unique events throughout the year, and a huge range of things to do.
Goodwood spans 11,500 acres of the most beautiful countryside in rural West Sussex, and comprises Goodwood Racecourse, Goodwood Motor Circuit, an aerodrome, a hotel, golf course and health club, wonderful restaurants supplied by the Estate's own Home Farm and of course the impressive Goodwood House itself – home to the Duke of Richmond and Gordon and his family. For our pick of things to see and do on the Estate, read on.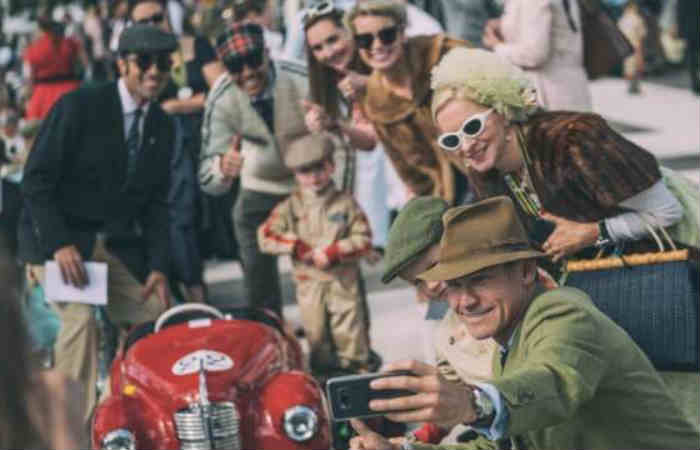 (Photo of Goodwood Revival from www.goodwood.com)
Motor Racing at Goodwood
The Goodwood Motor Circuit first opened in 1948, and hosted motor racing until 1966 when it became too dangerous for the increased speeds of modern racing cars. The circuit was painstakingly restored to its former glory in the 1990's, before being re-opened on 18th September 1998, in what became the inaugural Goodwood Revival  meeting.  Cars & motorcycles from the Circuit's heyday compete on the track over the course of three days, and pretty much all visitors get into the spirit, wearing vintage dress from the 40's, 50's and 60's. It's a spectacle not to be missed!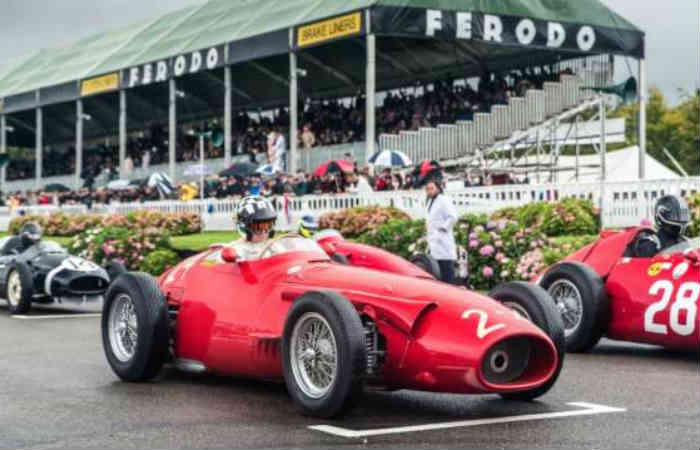 (Photo of Goodwood Revival from www.goodwood.com)
The annual Festival of Speed is less about nostalgic glamour and more about pure adrenalin! It takes place in the wonderful parkland surrounding Goodwood House, and is an opportunity to get up close and personal with some incredible motorbikes, cars and their drivers on the Hillclimb track. A must for petrolheads and all fans of one of the world's most popular sports.
Horseracing at Goodwood
Widely known as the most beautiful racecourse in the world, thanks to the elevated position that gives it stunning views of the South Downs and surrounding countryside, Goodwood Racecourse is a must see.. The most famous and most stylish of the season's racing is the Qatar Goodwood Festival, fondly known as 'Glorious Goodwood' – but there are also family-friendly race days, when children go free, DJ nights in June, and a Food Festival.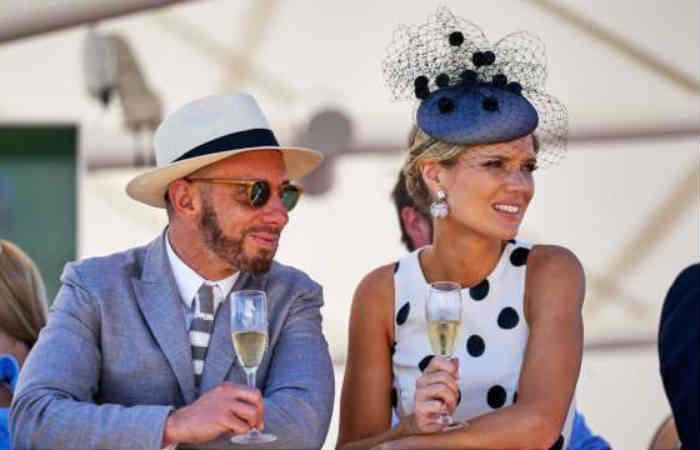 ('Glorious Goodwood' – photo with thanks to www.goodwood.com)
Eating, drinking and more…..
The new jewel in the crown of dining at Goodwood is the wonderful Farmer, Butcher Chef restaurant. The estate has a long history of sustainable, organic farming, and here it is showcased by using meat from their own Home Farm, a menu designed with the help of the estate butcher to ensure the chef is using the best cuts available, alongside the best of English seasonal produce.  Their claim that 'our customers will travel further than their food' makes eating here a unique, and delicious, experience.
From the more informal Goodwood Bar & Grill, dining at the private members club 'The Kennels', the Aerodrome café where you can watch the planes take off with a cup of coffee, and even afternoon tea at Goodwood House – the Estate offers dining for everyone.
Where to stay to enjoy all this
Goodwood is just outside Chichester, right in the heart of West Sussex. Most of the properties you'll find on Cabins and Castles make events at Goodwood an accessible option, and what's best for you may depend more on the size of your party, length of stay, and availability. Our depth of local knowledge means we are always happy to advise on the best property for you. Just be warned that during Festival of Speed, Glorious Goodwood & Revival particularly, things do get pretty booked up – so don't leave it too late to plan your trip!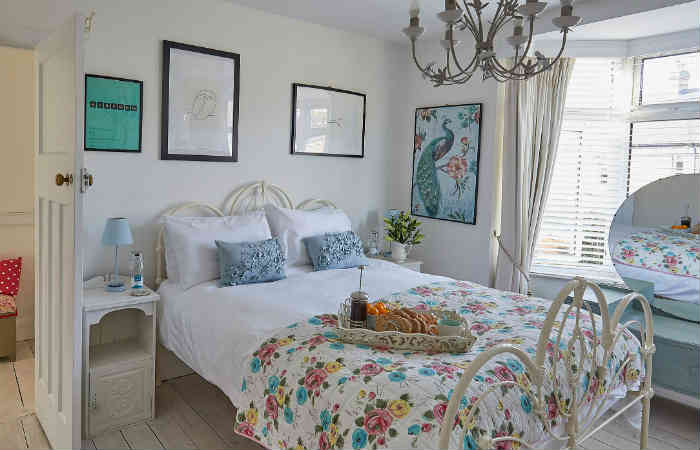 Hollies House, in Chichester, is a short taxi ride from Goodwood and sleeps 8, so is perfect for a group of friends.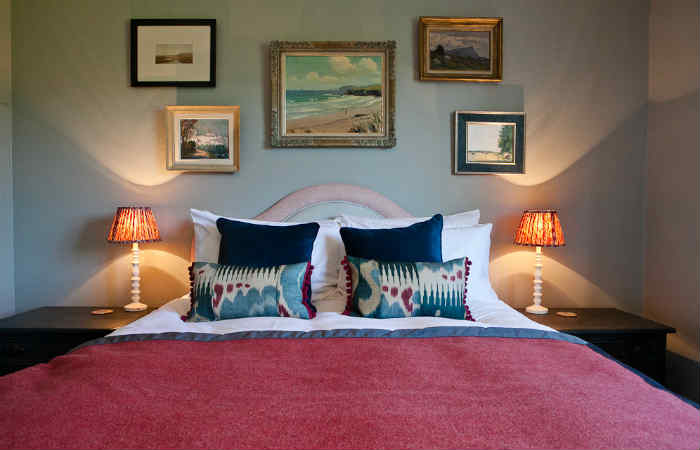 The Little Annexe, at South Harting, is only 20 minutes drive from Goodwood, so perfectly placed for all events – and sleeps 4 luxuriously.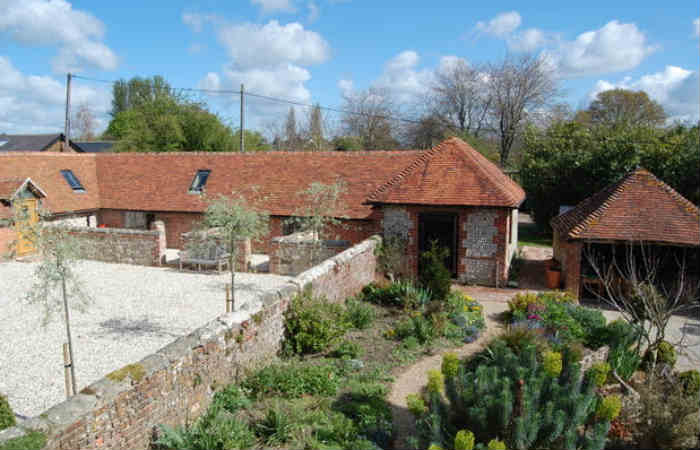 The Piggery is a great option for 2 couples, with a lovely garden for alfresco drinks too. Only 20 minutes from Goodwood.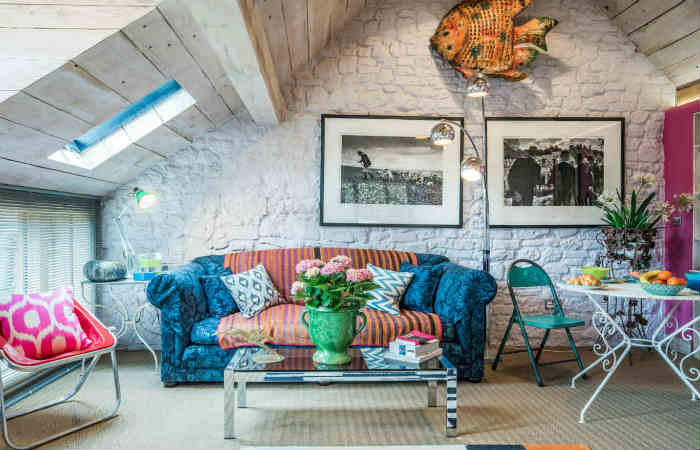 The Doghouse is a quirky retreat for two – within half an hour of all the Goodwood action.