A winter break in Sussex can be just as delicious as a summer holiday; with cold air, cosy country pubs, Christmas markets and events, and (even) fewer people than during the rest of the year. 
Here is our round-up of a few of our favourite things to see, do and enjoy now that the colder months have arrived.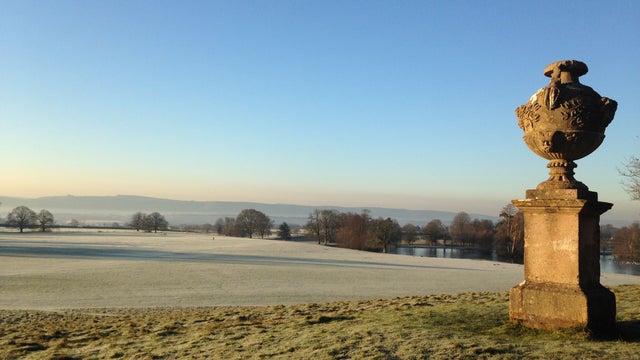 (Beautiful Petworth Park with frost underfoot: photo courtesy of the National Trust)
Winter walks
There is nothing like a walk on a cold, crisp, or even blustery day to clear your head and put a rosy glow in your cheeks. And if you are planning a dog-friendly break, then there is even more reason to put on your walking boots and get out and about. 
The South Downs Way is well-known for offering some of the best walking in Sussex – but if the thought of a long hike on a winter's day is too much, never fear; there are some great, shorter circular walks that take in some of the best views and countryside. Have a look at Walking Britain for routes and trails from a gentle 2 miles to a vigorous 20!
Sussex abounds with stunning National Trust properties, and many of these have grounds and parkland that are perfect for a winter stroll. It is hard to beat the stunning 'Capability' Brown designed parkland around Petworth House, which stretches to 700 acres, complete with herds of fallow deer, and stunning views of the South Downs. Try this route provided by the National Trust.
With miles of coastline, Sussex has plenty of bracing beach walks to offer, too. And there is nothing nicer than having a windswept beach, all to yourself. The glorious white sand and dunes of Camber Sands are a must-walk from your holiday home in Rye – there are some great trails that take in Camber, Rye Harbour and Winchelsea available on All Trails. 
Cosy pubs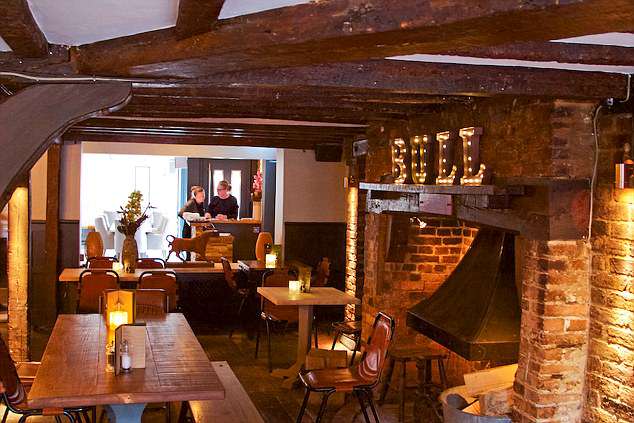 (The Bull, Ditchling. Photo courtesy of www.dailymail.co.uk)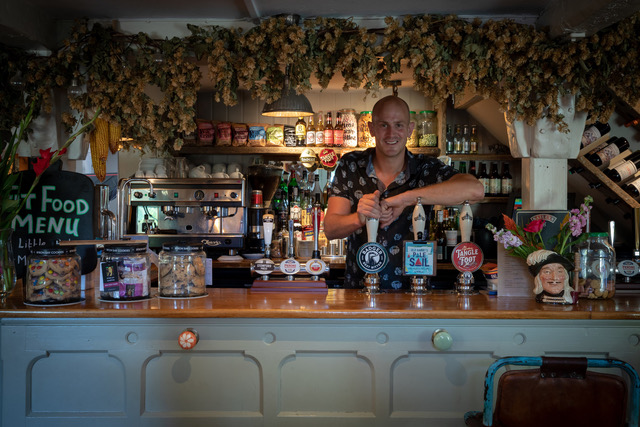 (Friendly faces at the Lamb Inn, West Wittering)
After you have stretched your legs and filled your lungs with fresh air on a crisp cold day, you've earned the right to retire to a country pub with a roaring fire! And in Sussex you are spoilt for choice. We have a wealth of wonderful pubs with great food, ales, and a warm winter welcome. 
The Bull, Ditchling – East Sussex  
Follow up a walk on the South Downs at Ditchling Beacon with a pint, a glass of local wine from the Ridgeview estate, or some delicious Modern British food made using produce from local suppliers. The interior here is stylish, with plenty of twists on the traditional pub environment. Get there early at weekends for a spot by the fire, or on one of the comfy sofas.  
The Lamb Inn, West Wittering – West Sussex
The Lamb Inn has the kind of country meets seaside vibe you would expect at a country pub this close to the beach. Woodburners keep the interiors toasty-warm, and are great for thawing chilly toes after a blustery walk among the dunes of West Wittering beach, and around glorious National Trust East Head. Food is a mix of traditional pub favourites with burgers, and sharing plates – try the Fish Sharing Board for a great taste of the South Coast's bounty.
The Mermaid Inn, Rye
Situated on Mermaid Street, one of the most picturesque streets in gorgeous Rye, the Mermaid Inn is rich in history, with some parts dating back to the 15th century. The bar has a vast log fireplace, large enough to have a priest's hole hidden in the chimney breast! Stop in for a pint, or sample one of the 90 whiskies they offer – see if you can spot the secret entrance once used by smugglers…
The Welldiggers Arms, Petworth – West Sussex
https://thewelldiggersarms.co.uk/
The Welldiggers is the perfect combination of cosy beamed interior, roaring fires, and cosy bar – but also boasts a large dining area with expansive views towards the South Downs, which are just as lovely in the winter as they are in the warmer months. There is a wonderful, intimate private dining room that is perfect for special occasions, seating up to 8 guests. 
Christmas Fairs & Events
Between now and Christmas there are some wonderful winter fairs and Christmas markets happening around the county. So whether you're looking to mooch around for individual homewares and antiques, pick up some unusual Christmas gifts, or perhaps find a little 'present to self', time your break in Sussex to coincide with one of these winter fairs, and enjoy a little unique retail therapy.
Lamb & Newt's "It's cold outside" Winter Pop-up – 3rd to 6th December
Lamb & Newt's founders source, rejuvenate and curate wonderful mid-century, vintage and antique objects for everyday life, and sell them online and through a select number of events at their wonderful barn in East Harting, not far from Midhurst & Petersfield in the South Downs. Fresh from a wonderful collaboration with Alitex at this year's Chelsea Flower  Show, Lamb & Newt's founders promise some lovely seasonal shopping, along with a café – or for something more substantial, you can book a place at their winter banqueting lunch table. 
If you want to take it all home, Lamb & Newt offer event planning, too. 
https://lambandnewt.com/events/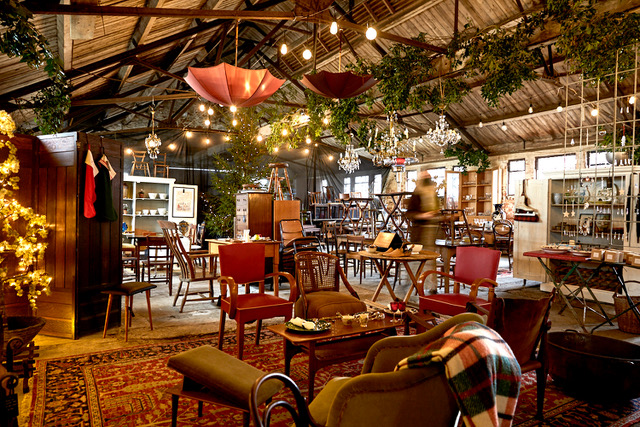 (Lamb & Newt's beautiful barn in East Harting: photo courtesy of Lamb & Newt)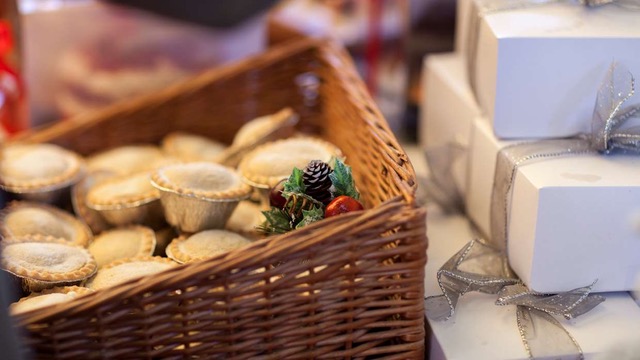 (Photo courtesy of Goodwood Estate)
The Kennels Christmas Market, Goodwood – Saturday 4th and Sunday 5th December
The Kennels is the rather lovely private members 'Clubhouse' on the Goodwood Estate. They are opening their doors to members and non-members alike for their Christmas Market, which brings together a wonderful selection of artisan products, festive gifts and delicious food. All as carefully curated and stylishly delivered as everything on the Goodwood Estate! Food available on the day includes hot roasted chestnuts, warming soup and a seasonal turkey burger.
https://www.goodwood.com/visit-eat-stay/the-kennels/christmas-at-the-kennels/
Country Brocante's Winter Fairs in the Square – 13th November & 11th December
The Country Brocante have quickly become a West Sussex institution – the have been running sensational summer & winter fairs in Sussex for 10 years, carefully curating a range of exhibitors who embody the best of decorative country style. 
Their winter 'Fairs in the Square' take place in the heart of Midhurst, and you'll find textiles, antiques and makers in the Church Square, Old Library, and among the independent shops of West Street (the location for one of our holiday homes, The Loft), and where they also have a permanent store. 
https://thecountrybrocante.co.uk/the-country-brocante-fairs
Weald & Downland Christmas Experience & Market – 3rd to 4th December
The Weald & Downland Museum is a fantastic destination at any time of year, particularly for families. In the run up to Christmas they use the backdrop of historic Sussex houses, and their wonderful grounds, to host a 'Christmas Experience', with demonstrations and activities showing how our ancestors prepared for Christmas in times gone by – including roasted chestnuts and freshly baked spiced biscuits from their Victorian bakehouse! The Christmas markets will showcase products and makers from around the county. A lovely antidote to 'Black Friday' culture that can dominate in the run up to Christmas! 
Choose your perfect Sussex holiday home from our hand-picked selection, pack your scarf and woollies, and see find out for yourself how beautiful Sussex can be in the winter season.
T: 07773 783 863
E: Zoe@cabinsandcastles.co.uk
©  Copyright Cabins and Castles LTD 2018 | Company no: 11139319 | Privacy Policy | Terms and Conditions | Website by Ryn Frank