Woodcutter's Cottage, Swallowtail Hill | Sleeps: Up to 4 | Bedrooms: 1 | Parking: Yes | Pet friendly: No | Wifi: No
From £107 per night (Two nights minimum stay)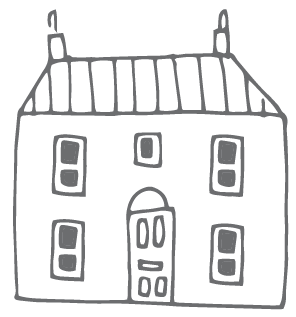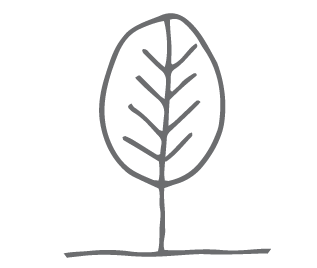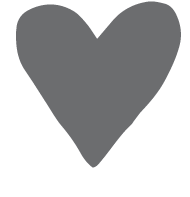 Woodcutter's Cottage looks for all the world like a child's fantasy cottage brought to life. It is a tiny, wood-clad, home on wheels with its own little chimney and stable door. Inside, the timber-framed structure and reclaimed wooden furniture make for a cosy and welcoming space. There are branches used as curtain rails, dressed with beautiful light and airy gingham curtains. A log burner keeps you warm and toasty, while an indoor gas hob provides for morning coffee or a nice cup of tea.
The location is straight from a picture book too – a secluded little hollow at the end of Dean Wood, an eight-acre chestnut and oak coppiced woodland. Outside you can enjoy the fresh air, peace and quiet from the comfort of your own covered seating area, and the delicious smell of woodsmoke and cooking coming from your own private firepit.
Swallowtail Hill Farm is an idyllic place – the life's work and passion of Christopher and Sarah Broadbent. It is an incredible place to escape the stresses and strains of every day life; to switch off, regroup, and be soothed by the sights and sounds of the countryside. Get off-grid and enjoy this little slice of paradise.
Woodcutter's Cottage sits in a secluded dell at the end of Dean Wood, Swallowtail Hill's eight-acre chestnut and oak coppiced woodland. It is a one-off timber clad design, custom made using locally sourced timber. The cottage is perfectly situated for wildlife watching, from birds and squirrels during the day to foxes and badgers at night. This unique glamping retreat can accommodate a family of four and is complete with log burner.
Inside: There is a double bed, two seating areas that convert to (narrow) single beds at night, a table, an indoor cooking area with gas hob and sink (but no running water) and a log burner. All bedding, towels, cooking equipment, crockery and cutlery are provided along with a cooler box for guests' food and drink.
Outside: Outside there is an undercover seating area. There is a firepit equipped with BonFire cooking kit. Rechargeable lanterns for guests' use. The water supply is located outside the cottage. Bathroom facilities: There is a private toilet and shower in separate outbuildings nearby.
Electricity:
The cottage is totally off-grid – there is no electricity supply. However, there is a power point in the honesty shop and guests may use these to charge their phones but they are left at your own risk.
Pantry items: Salt, Pepper, Cooking Oil, Kitchen Towel, Hand sanitiser, Washing Up Liquid, Hand Soap, Tin Foil Welcome pack items: Tea bags, coffee sachets, sugar, pint of milk, cereal.
Parking: Guests park their car in the barnyard and are transported, along with their luggage to their accommodation in the farm vehicle. The site is vehicle free making it idea for children to free roam. Guests walk to and from their cars if they are going out for the day.
Dogs: There is a strict no dogs/pets policy. While they are dog lovers at the farm, they are also a working farm with livestock.
Children: Children of all ages are most welcome
Swallowtail Hill Farm is located in the High Weald, an Area of Outstanding Natural Beauty. Set in a 40 acre farm, this is a very rural setting. Swallowtail Hill Farm is approximately 1.5 hours drive from London The medieval town of Rye is six miles away, Rye is the nearest train station. Camber Sands is 11 miles away and Hastings is 12 miles away.
Food & drink Glamping at Swallowtail Hill is self-catering but they have their very own glampsite chef who can provide all sorts of foodie delights for guests, ranging from campfire suppers, picnics, afternoon teas, or even three course meals for special occasions. If you must tear yourself away from Swallowtail Hill then you are spoilt for choice with the following local favourites: The George Inn, Tuscan, The Ship Inn, all in Rye. At Ewhurst Green you have The White Dog Inn and in Newenden you have The Limewharf Café and The White Hart Inn.
To do Bodiam Castle is 15 minutes' drive away. Alternatively, guests can visit the castle by river – and take a boat trip there on the Dannie Lee from Bodiam Boating Station in Newenden. If you want to really have some fun on the water you can hire your own row boat, or kayak at Bodiam Boating Station too. There's the fabulous Kent & East Sussex Railway close by for a day trip out on a steam train. If the countryside is inspiring you to go for a ride, then Grove Farm Riding school in Iden is just 15 minutes' drive from the farm. The picturesque medieval town of Rye is just six miles away and the famous Camber sands are 11 miles from the farm.
Enquire directly with owner
I am in love with this place! This place is perfection! Wonderful hosts too. Can't wait to come back for more adventures. A slice of heaven in the world – it will always be a special place for us both.
What a way to celebrate a 70th birthday, back to nature with most of the family. We had glorious weather too. Thank you for a great weekend!
Perfect, idyllic, lovely and special times together.
Brilliant weekend in Woodcutter's Cottage. Very peaceful and left feeling purified, living in London as we do. Showered in sleet the first morning and frost the next, but the shower was toasty and invigorating.