Cuckfield, West Sussex | Sleeps 2 | Bedrooms 1 | Parking: Yes | Pet friendly: Yes | Wi-Fi: No
£125 per night. 2 night minimum stay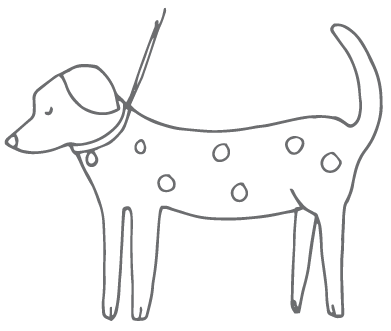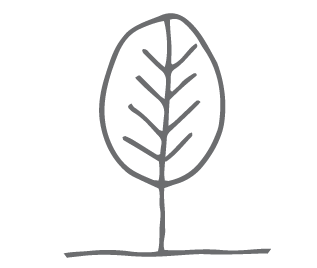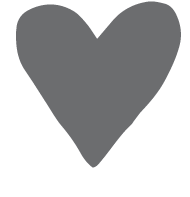 Your own secret hideaway, on the shore of your own lake. There can't be many holiday retreats where you can fall out of your cosy bed, down the jetty, into your boat and out onto the water within seconds. Spend your evenings watching the sun go down behind the trees with just a fire for company. Heaven.
This wonderfully appointed Shepherd's Hut sits in a pretty spot, just at the bottom of the garden of the owner's Grade II listed home and surrounded by three acres of grounds. You'll have a little part of this rural idyll all to yourself, including lake, rowing boat and your very own fishing rods.
Inside there is a double bed dressed with linen and throws, a small table for two (with a view!), a useful kitchen space with sink, double hob and fridge. The  stunning shower room with huge basin, shower and loo is in the adjacent barn. The Hyde is insulated, so stays cosy in the winter, and is beautifully designed in a palette of greys and dark blues. It is immaculately finished, and brilliantly equipped. Outside is a further seating area and a firepit – get a blaze going, crack open the wine, and wait for the stars…
Bed: Double bed with linen bedsheets and throws, views over the lake.
Kitchen: Sink, hob, and fridge. Crockery, pots and pans, and everything you need for some glamping cookery. Woodburning stove .
Dining area: Both inside the hut and outside, overlooking the lake. Firepit outside.
Bathroom: Shower room wiht large basin and loo is a few seconds away in nearby barn.
Pantry items: salt, pepper, teabags, coffee, sugar, loo roll, washing up liquid, shower gel, soap.
Dogs: Well behaved dogs are allowed but please note the owner has friendly dogs that may come and say hello if you are having a BBQ. Please keep dogs nearby and off the bed. Dogs must not swim in the lake please.
Parking: There is off road parking nearby and it's a short walk to The Hyde.
WIFI: There is a good connection. 
Electricity: There is electricity at The Hyde.
Lake: Please enjoy rowing in the lake with the row boat provided but note it is strictly no swimming due to the wildlife, reeds and silt around the edge making it hard to climb out.
Longer stays: A discount of 20% is offered if you stay 7 days or longer. Please enquire.
Warmth: The Shepherd's Hut is fully insulated plus, with the woodburner, makes it suitable for use all year around. 
Please note: Although The Hyde is in a tucked away spot of the owners grounds, you may hear family, in the distance, at times. The Hyde is for you to enjoy and the remainder of the 3 acre garden is used by the family and their two friendly dogs. 
The Hyde is in a tuckedaway spot near the owner's house, and within the three acre grounds of the farm – which is itself in a quiet location on the outskirts of Cuckfield, on the edge of the South Downs. This is designated an Area of Outstanding Natural Beauty, and you will quickly see why.
There are beautiful walks from the doorstep of The Hyde; take the lane to locals' favourite pub The Bolney Stage, or across the fields to Cuckfield, or just amble and get lost in the many footpaths that criss-cross this part of Sussex. The South Downs Way is a short drive away, for more adventurous hiking.
The buzz of Brighton is within easy reach; the coast and beaches are easily accessible for a day trip by car, as is the fascinating town of Lewes. The nearest station (Hayward's Heath) is just 15 minutes away by taxi – so it is perfectly possible to leave the car at home and enjoy even more of the peace, quiet and seclusion. If driving, there is parking available on the farm.
Taking some time to slow down, enjoy the peace and quiet, watch the wildlife and maybe drift across the lake in your own little rowboat is the first essential activity when you arrive at The Hyde. The lake is also stocked with Roach and Rudd, and there are rods to use if you'd like to give fishing a try.
When all that peace and tranquility becomes too much for you, then nearby Cuckfield is a great destination, known for being one of the prettiest villages in Sussex, with lovely old buildings and a charming main street. For such a small place, it is blessed with a fantastic range of independent shops, and for many these make it a destination in itself. Find a range of vintage homewares, gifts, fashion and locally sourced produce.
Bolney is equally pretty and the home of the Bolney Wine Estate, whose sparkling wines are still made using the traditional bottle fermentation method. A tour of the vineyard is worthwhile for the setting alone – the views of the South Downs are outstanding – but of course it would be rude not to end your visit with a stop in the tasting room.
Brighton is famous for its bustling vibe and thriving lanes of independent shops, as much as for beach and pier. There is plenty to occupy you on a day out here, whatever time of year you visit. The Brighton Royal Pavilion, Marina, and Museum and Art Gallery are all worth seeing. If you're looking for beach life then Ferring is a little quieter – when the tide is out you can walk for miles across the sand, before recuperating in the lovely Bluebird café.
Glyndebourne, with its incredible programme of summer music events, is just a 30 minute drive away. Pack a delicious picnic and experience some world class music. The Ardingly Showground hosts regular antiques fairs, as well as the famous South of England Show.
The South Downs Way will be the destination for many – whether you choose to walk, cycle or ride along it, the views across the surrounding countryside and coast are sublime. After all that activity a trip to Ockenden Manor & Spa will be a much-deserved treat to ease aching muscles and tired feet.
The Hyde is perfectly equipped to rustle up breakfast, lunch or supper. However, there is a good range of shops selling organic and local produce in Cuckfield.
The walk to the nearest pub, the Bolney Stage, takes just 30 minutes along the country lanes (take a torch if you're heading there for supper!). It offers an inglenook fireplace and flagstones for cosy winter visits, as well as a lovely terrace for warmer days. The Cider Tap is set in a 200 acre orchard and serves every cider you could imagine, with stonebaked pizzas and charcuterie boards at the weekend – it's also within walking distance if you're feeling energetic!
The Bolney Wine Estate features a wonderful café, the Eighteen Acre, which has a balcony overlooking the vines, and sells delicious local produce to take away including cheese, local charcuterie, and other deli items. You can even pick up a 'cheese and wine' hamper to enjoy back at The Hide.
Cuckfield has a range of places to eat and drink from gastro pubs such as the Rose & Crown and The Talbot (both in the centre of town – The Talbot has a great gin menu, too), fine dining at No.1 Broad Street, and brunch, lunch, or tea and cake in stylishly shabby-chic surroundings at Tom's Food. Nearby Ockenden Manor has a beautiful, opulent dining room with far reaching views across Cuckfield Park.
Idyllic. The Hyde is where we escape from London, for stillness. Sometimes we will venture to the coast and local walks, or Bolney vineyard. Other times we will just sit and enjoy the peace. Morning coffee on the water or an evening around the fire. That is what we think of each time we have the urge to jump in the car and visit The Hyde.
There's something special about being able to walk out of our front door at home and within 90 mins we are away from it all. No flights, no passports – just a bag full of groceries and our comfy clothes. They have covered absolutely everything and will offer suggestions, but at the same time leaves you to your own devices if that's what you wish. The new bathroom is pretty impressive too. The icing on the cake.
Enchanting stay at The Hyde shepherd's hut near Cuckfield. Completely charming set-up offering relaxing connection to nature with eclectic style. Loved the luxury barn-bathroom. Many thanks to our hosts, Natasha and Phil, who were super friendly and helpful, but left us to our own space. They have put a lot of passion into providing a beautiful space in which to stay. We would love to return sometime soon. Very easy booking with Cabins and Castles, my sister has just booked a different cottage with them after I recommended the website! I would definitely use them again.
Absolutely heaven. Arrived in blue skies, birdsong and swoppong swallows. The setting is superb, to sit overlooking the jetty and lake with the firepit roaring was just wonderful. The bed is just so comfortable with lovely linens, pillows and the interiors are just incredible. I have stayed in a lot of shepherd's huts but none with Anthroplogie mugs, fabulous electic furniture and Hygee books. It was so peaceful and even in the rain the following morning, looking out over the lake from bed wiht a cup of tea, I really didnt want to leave. Natasha was so lovely but was left in peace to unwind. The warm power shower with fluffy towels, lovely toiletries and gorgeous bathroom, really was the icing on the cake. I'll be back, most definitely. 
The Hyde was the perfect getaway for my girlfriend and I who needed a peaceful retreat away from London life, especially after all the lockdowns. Natasha and Phil were lovely hosts who made everything feel really relaxing and friendly, their twin boys were really sweet (one even gave us a fishing lesson) and had their own honesty shop from which we enjoyed a locally produced bottle of champagne on ice. We fell in love with the dogs who were the perfect unexpected add-on to our stay. The space itself was bigger than I expected with gorgeous interior and thoughtful details, including a fab selection of books, and the bathroom was great with a power shower. We made use of the outside space every day which included a lot of fishing and the fire pit (we particularly loved the fairy lights for this) and were really lucky with the weather meaning we could always eat outside. On our last day it rained but we went wine tasting anyway and loved it (and stocked up on some good wine) thanks to our lovely hosts' recommendation, as well as our pub trips! Fish and chips at Ferring Beach was a fabulous recommendation that became one of our highlights on the sunniest day we had. We are so sad our trip is over already but we would absolutely come here again (I'd even come solo, perfect spot for a writing retreat). Best night's sleep I've had for a long time which is exactly what I wanted. One night I was up at 3am to go to the bathroom and saw the most incredible full moon over the lake. It's truly a little haven that is almost want to keep a secret! x