The Roundhouse, Swallowtail Hill | Sleeps: Up to 3 | Bedrooms: 1  | Parking: Yes | Pet friendly: No | Wifi: No
From £140 per night (Two nights minimum stay)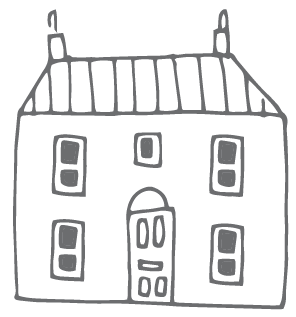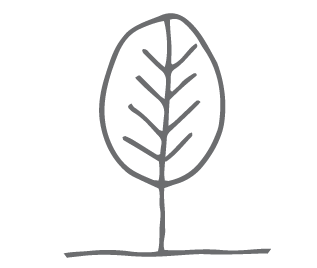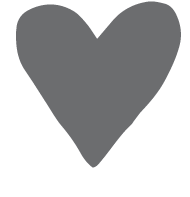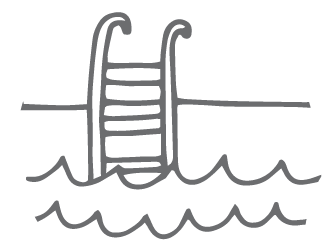 The Roundhouse is a simply stunning, completely individual property that boasts a magical setting within Swallowtail Hill – 40 acres of idyllic Sussex countryside, run entirely for conservation, that the owners share with a small number of very lucky guests.
With a completely bespoke design, that is just brimming with wonderful details both stylish and practical, the Roundhouse is as much a destination for design-lovers as it is for nature-lovers. The kingsize bed faces a large window that offers a stunning view of your very own woodland glade, while its cleverly designed headboard partitions off an indoor dining area.
The petite kitchen area is similarly cleverly planned, offering everything you need (mini fridge, small, hob even a microwave) all housed within beautiful bespoke cabinetry. A woodburning stove keeps things cosy, while your own shower room ensures it is comfortable too. Look up and the Roundhouse's beautiful curved structure rises above you.
The outside space is equally well-planned and off-grid luxurious. There are two decked areas, one covered with furniture for alfresco dining, and a fire bowl for camp fires or cooking, while the other features your very own private wood-fired hot tub. What better place to lie back and soak up peaceful sounds of the forest, or even to look up at the stars. Bliss.
Kitchen: Compact but beautifully designed. There is a sink with hot and cold running water. There is a small fridge, a microwave and a gas hob. Tea, coffee, sugar, milk and cereal are privided as well as  kitchen condiments.
Inside: There is a woodburning stove. All linens and towels are provided.
Bathroom: There is an ensuite shower, flushing loo and basin. 
Electricity: This is limited so do feel free to charge your phone but no hairdryers please. 

Hot tub: There is a small additional cost of £30 if you woudl like to use this facility. We will provide you with enough logs to heat it twice during your stay.
Outside area: Outside there is an undercover seating area. There is a firepit equipped with Kadai cooking kit and steamer chairs for your relaxation.                                                                           
Catering: Guests can order Breakfast Boxes and BBQ boxes before they arrive to make self-catering easier.
Parking: Guests park their car in the barnyard and are transported, along with their luggage to their accommodation in the farm vehicle. The site is vehicle free making it idea for children to free roam. Guests walk to and from their cars if they are going out for the day.
Dogs: There is a strict no dogs/ pets policy. While they are dog lovers at the farm, they are also a working farm with livestock.
Children: Children of all ages are most welcome. The dining space can convert to a bed suitable to a young child. (Under 5 ft). 
Swallowtail Hill Farm is located in the High Weald, an Area of Outstanding Natural Beauty. Set in a 40 acre farm, this is a very rural setting. Swallowtail Hill Farm is approximately 1.5 hours drive from London The medieval town of Rye is 6 miles away, Rye is the nearest train station. Camber Sands beach is 11 miles away and Hastings is 12 miles away.
Food & drink Glamping at Swallowtail Hill is self-catering but they have their very own glampsite chef who can provide all sorts of foodie delights for guests, ranging from campfire suppers, picnics, afternoon teas, or even three course meals for special occasions. If you must tear yourself away from Swallowtail Hill then you are spoilt for choice with the following local favourites: The George Inn, Tuscan, The Ship Inn, all in Rye. At Ewhurst Green you have The White Dog Inn and in Newenden you have The Limewharf Café and The White Hart Inn.
To do Bodiam Castle is 15 minutes' drive away. Alternatively, guests can visit the castle by river – and take a boat trip there on the Dannie Lee from Bodiam Boating Station in Newenden. If you want to really have some fun on the water you can hire your own row boat, or kayak at Bodiam Boating Station too. There's the fabulous Kent & East Sussex Railway close by for a day trip out on a steam train. If the countryside is inspiring you to go for a ride, then Grove Farm Riding school in Iden is just 15 minutes' drive from the farm. The picturesque medieval town of Rye is just six miles away and the famous Camber sands are 11 miles from the farm.
What a find! Exactly what we needed for a few days. Time together, no business, no children and time with a book. Sarah and Christopher thank you for your great hospitality. Rye – thank you for the great shops. Lunch at the George was fab. The experience has been fantastic and I'd like to think we'll see you again one day.
We had a wonderful few days staying in the cottage, playing games and toasting marshmallows and running in the sand dune of Camber Sands – thank you.