Pett Level, East Sussex | Sleeps 6 | Bedrooms 3 | Parking: Yes | Wi-Fi: Yes
From £250 per night (minimum stay varies from 2-7 nights)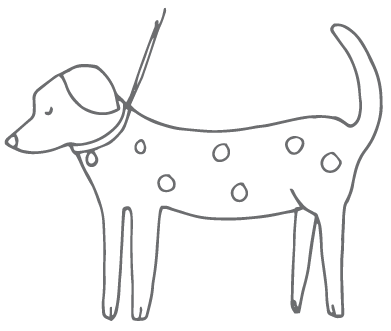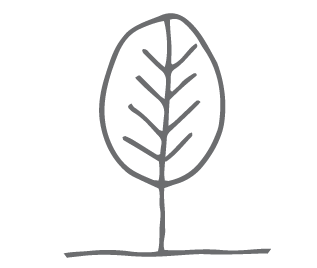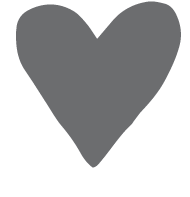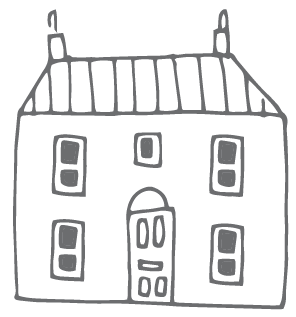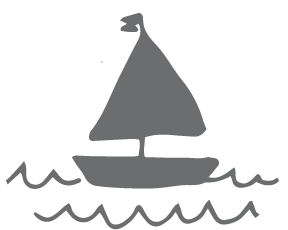 Just moments from the beach, an easy walk into beautiful countryside, a short drive to Camber Sands and historic Rye, and with just the right mix of scandi, contemporary cool and comfortable mod cons – Pett Level Beach House is the perfect Sussex coastal retreat.
Inside the vibe is laid back and pared down. The floors are blond wood (don't worry about a little bit of sand…), the walls are a simple white, the dark navy velvet sofa is inviting, and the furniture and accessories are mid-century and reclaimed finds. Beachcombing treasures such as driftwood and pebbles, as well as glorious coastal light streaming through the windows, are the main reminders of the beachside location.
Pett Level easily accommodates six guests, sleeping in two king-sized rooms and one twin (so great for a family or groups of friends). The open plan living spaces flow seamlessly into one another, so your party can gather around the cosy log burner, hover around the dining table over a long relaxed supper, or perhaps enjoy a mini-tournament on the Foosball table!
The outside space here is relaxed, with deckchairs and loungers for sunbathing, and a large table for dining alfresco, lit by fairy lights on summer's evenings. Pour another glass of wine and breath in the sea air.
Garden: Generous decked area out the front and garden with raised level at the back. There's a table tennis table for the more active as well as, a large dining table and deck chairs. 
Pantry items: Tea, coffee, olive oil, salt, pepper and spices.  
Welcome hamper: Eggs, seasonal fruit or vegetables from the local farm shop. Kent crisps, a bottle of wine and milk. 
Parking: Private parking for up to 2 cars. (3 at a push)
Children:  Children of all ages are welcome. There are buckets, spades and nets for beach combing enthusiasts. Inside you will discover a table football table, DVDs, board games and books. The deck out the front is child friendly but toddlers should not be left unattended at the raised deck area at the rear of the house. A high chair can be provided on request. 
Dogs: Well behaved dogs are very welcome. If you have two or more dogs, please ask beforehand. 
Minimum stays: These vary from 3 nights to 7 nights in peak months.
Check in days – These are on Fridays or Mondays in peak times but flexible out of peak season. 
Pett Level is a quiet seaside hamlet, nestled between Rye and Hastings. The beach here is dog friendly and quiet, and the nearby bird sanctuary formed of reedbeds and shallow lakes attracts a huge variety of bird life. There are charming cosy pubs in nearby Pett village.
A wide sandy beach and sand dunes  can be found at Camber Sands, which is just a 15 minute drive away – as is bustling Rye and Hastings. Nearby Winchelsea is well worth a visit – the smallest town in England, but rich in history.
The drive from London takes just over two hours, or leave the car and travel to one of the numerous local stations, since there are walks galore!
The beach is obviously the big draw here; Pett Level beach is quiet and unspoilt. There are no amusements or other distractions, just a large stretch of shingle and sand at low tide. When the tide is out there are rock pools, and at the Western end there are fossil beds to explore – as well as the remains of a fossilized forest, which dates back to the Ice Age! Bird watching is a must both on the beach, and on the bird sanctuary behind. Explore more of the coast with a cliff top walk, starting at the nearby Hastings Country Park – while inland, nature lovers will enjoy a stroll along the Royal Military Canal or through the Rye Nature reserve.
Nearby, Hastings offers a ruined castle, pier, the Blue Reef Aquarium, and a gallery featuring exhibitions of contemporary British art – so if you're missing the hustle and bustle this is a good place to head. You could spend hours in nearby Rye just ambling along the beautiful medieval lanes; but make a day of it by visiting National Trust Lamb House, once home to author Henry James, or having a mooch around the lovely independent shops.
You don't need to travel far for a pint and a bite to eat – there are two cosy pubs on hand in Pett village, the Royal Oak and the Two Sawyers. The Ship at Winchelsea is rather a unique foodie destination, a combination of food hall, complete with award-winning butcher, café and restaurant. The quirky gardens are worth a visit in the summer, too. And don't miss the Red Pig Food Truck, a converted caravan that serves great coffee and delicious snack food – only open at weekends.
Travel a little further afield and the options are endless – Rye has a thriving foodie scene, featuring lots of delicious local produce. Head to Rye Harbour to buy your catch of the day from Simmons Quay, or your delicious sourdough from The Lazy Bakery. If you're visiting Hastings then complete your tour of the Jerwood Gallery with a stop in its rooftop café, with stunning sea views, or head to Maggie's Fish Restaurant for the most delicious, freshest fish and chips.
What a beautiful house with so many beautiful touches.  By far one of the best places I've ever stayed. It was tidy and clean with lots of space. It is a great location, just outside of Rye and a stones throw from Pett Level Beach. Unfortunately we couldn't make full use of the lovely garden space as we stayed in October but we will definitely be returning in summer. A truly magical place that will mean so much to me – as I got ready here the night before my wedding in Camber Sands. Thank you for your hospitality. 
My wife, daughter, friend and our dog spent a week at Pett Level Beach House at the end of June. The house was a very clean and comfortable base for our holiday. Unpredictable English weather meant we stayed in the house more than we might have hoped, but it wasn't a problem. Inside the decor is fresh and clean with a Scandi vibe. Bedrooms were comfortable and reasonably spacious. The ensuite shower room was very nice with a really good shower. The living areas were good for relaxing after a day out. The deck area at the front of the house is loevly on a sunny day. At the back, we enjoyed drinks high above the house. There is also an outdoor shower, good for rinsing after a swim in the sea. The kitchen was very well equipped with very new appliances and supplies of basic cooking essentials. The owner of the property made this a 5 star experience with useful info in advance and answers to all of our questions. Nothing was too much trouble, even when we couldn't find the ball for the baby football table. The location of the house is perfect if you want to spend time on Pett Level beach – no more than 5 minutes walk, even with an old, lame dog. Getting to Rye, Winchelsea and Hastings is easy although the closure of the sea road made getting to Rye a bit more challenging. Camber Sands is about 30 minutes away but must be one of the best sandy beaches in the south of England. If I were to be super critical, there was a bit of road noise at times but this did not in any way detract from our enjoyment. I would recommend this house without hesitation. The booking and admin regarding my booking with Cabins and Castles was very smooth and I hope to book with them in future.
What a gem, immaculately clean and very spacious. Everything you need and more is available. The whole layout has been well thought out and well appointed with all features obviously hand picked not only for looks but practicality. I can't recommend it enough. 
Pett Level Beach House is in a fantastic location! We loved walking the 5 minute walk to the beach every morning, passing the blackberry bushes on the return 'home'. The front garden is a delight and if it had been a few degrees warmer we would have eaten dinner outside every night! The house was very clean and well equipped, whilst not being at all cluttered for a compact cottage. The kitchen has everything you need – doesn't leave out any important details, and has a wonderful cooker. The cottage is bright inside with lots of windows, but still manages to be cosy with a wood burning fire in the central living space. This has to have been the easiest wood burner we've ever used. We ate apples from the tree in the back garden which Hannah had kindly left for us- super delicious! We had a fabulous time and hope to be back again in the future!
Such a fantastic and stylish home from home – perfect to explore the Rye area. Lovely "what to do" cards by the host and great touches throughout the property. Not far to Chapel Down and some great local restaurants and galleries. We'll be back!
A very spacious, light & comfortable house on one level with a 'natural' feel & great outdoor eating area. A fantastic spot for exploring this beautiful & historically interesting part of East Sussex.