Meadow Keeper's Cottage, Swallowtail Hill | Sleeps: Up to 4 | Bedrooms: 1  | Parking: Yes | Pet friendly: No | Wifi: No
From £107 per night (Two nights minimum stay)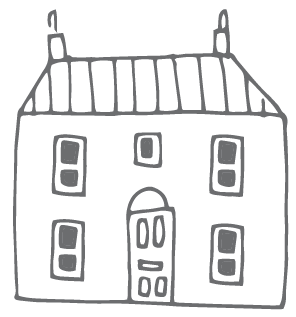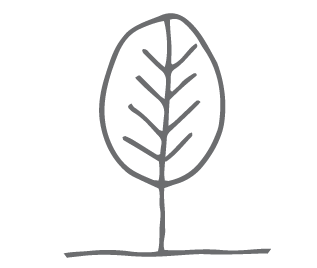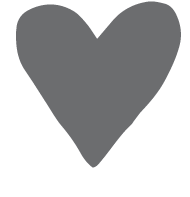 Have you ever seen a cottage on wheels? Meadow Keeper's Cottage is just that – and just so cute and quirky that you can't help but smile when looking at it.
On the outside of this tiny cottage there is beautiful timber framing and forget-me-not blue cottage windows, dressed with window boxes that are filled with country flowers. It is dolls-house cute.
Inside the space is simple, rustic and full of charm – there is a roundwood framed double bed, reclaimed wooden kitchen area, and two seating areas that turn into further small single beds at night. Fresh blue gingham at the windows adds to the light country feel, while the log burner is there to keep you toasty on cooler evenings.
Meadow Keeper's Cottage is off grid, so there is no chance of being distracted by electronic devices here! Rechargeable lanterns are provided for evening light, and there is a water supply outside the cottage – your own private toilet and shower are in a nearby outbuilding. So slow down, switch off, and enjoy the wonderful sights and sounds of the nearby wildflower meadow, private pond, and beautiful scenery. The resident Heron might even pay a visit – so keep an eye out.
Meadow Keeper's Cottage is an enchanting little cottage on wheels, designed by the owners at Swallowtail Hill Farm and nestled between two wildflower meadows. Meadow Keeper's cottage has its own private pond, often frequented by Heron, and sometimes visited by Kingfishers. It's the perfect place for bird watching. There's also a little row boat for those feeling adventurous.
Inside: The cottage is a single carefully constructed room that can accommodate two adults and two children. There's a double bed, two seating areas that turn into (narrow) single beds at night, a small table between them, an indoor cooking area with gas hob and sink (but no running water), a small wardrobe and, for chilly evenings, a log burner. All bedding, towels, cooking equipment, crockery and cutlery are provided along with a cooler box for food and drink.
Outside: Outside there is an undercover seating area. There is a firepit equipped with BonFire cooking kit. Rechargeable lanterns for guests' use. The water supply is located outside the cottage.
Bathroom facilities: There is a private toilet and shower in separate outbuildings nearby.
Electricity: The cottage is totally off-grid, there is no electricity supply. However, there is a power point in the honesty shop and guests may use these to charge their phones but they are left at your own risk.
Pantry items: Salt, Pepper, Cooking Oil, Kitchen Towel, Hand sanitiser, Washing Up Liquid, Hand Soap, Tin Foil
Welcome pack items: Tea bags, coffee sachets, sugar, pint of milk, cereal.
Parking: Guests park their car in the barnyard and are transported, along with their luggage to their accommodation in the farm vehicle. The site is vehicle free making it idea for children to free roam. Guests walk to and from their cars if they are going out for the day.
Dogs: There is a strict no dogs/ pets policy. While they are dog lovers at the farm, they are also a working farm with livestock.
Children: Children of all ages are most welcome
Swallowtail Hill Farm is located in the High Weald, an Area of Outstanding Natural Beauty. Set in a 40 acre farm, this is a very rural setting. Swallowtail Hill Farm is approximately 1.5 hours drive from London The medieval town of Rye is 6 miles away, Rye is the nearest train station. Camber Sands beach is 11 miles away and Hastings is 12 miles away.
Food & drink Glamping at Swallowtail Hill is self-catering but they have their very own glampsite chef who can provide all sorts of foodie delights for guests, ranging from campfire suppers, picnics, afternoon teas, or even three course meals for special occasions. If you must tear yourself away from Swallowtail Hill then you are spoilt for choice with the following local favourites: The George Inn, Tuscan, The Ship Inn, all in Rye. At Ewhurst Green you have The White Dog Inn and in Newenden you have The Limewharf Café and The White Hart Inn.
To do Bodiam Castle is 15 minutes' drive away. Alternatively, guests can visit the castle by river – and take a boat trip there on the Dannie Lee from Bodiam Boating Station in Newenden. If you want to really have some fun on the water you can hire your own row boat, or kayak at Bodiam Boating Station too. There's the fabulous Kent & East Sussex Railway close by for a day trip out on a steam train. If the countryside is inspiring you to go for a ride, then Grove Farm Riding school in Iden is just 15 minutes' drive from the farm. The picturesque medieval town of Rye is just six miles away and the famous Camber sands are 11 miles from the farm.
Enquire directly with owner
Wow – the Meadow Keeper's Cottage is a work of genius. A beautiful, peaceful, setting and a most relaxing of places to stay. We loved every minute of it. Will definitely be back in the future.
We had a wonderful stay in your beautiful Meadow Keeper's Cottage. It's just the sweetest hideaway with some amazing touches. The area is stunning we visited Rye, Bodiam Castle and had a great meal at The Ferry Inn. A very special way to spend our first wedding anniversary.
What a find! Exactly what we needed for a few days. Time together, no business, no children and time with a book. Sarah and Christopher thank you for your great hospitality. Rye – thank you for the great shops. Lunch at the George was fab. The experience has been fantastic and I'd like to think we'll see you again one day.
We had a wonderful few days staying in the cottage, playing games and toasting marshmallows and running in the sand dune of Camber Sands – thank you.