Rye, East Sussex| Sleeps Up to 6 | Bedrooms 3 | Parking: Nearby | Pet friendly: Yes | Wi Fi: Yes
From £275 per night (2 night minimum stay – 5 nights in August)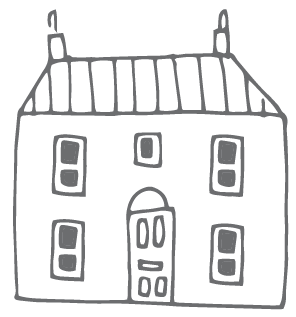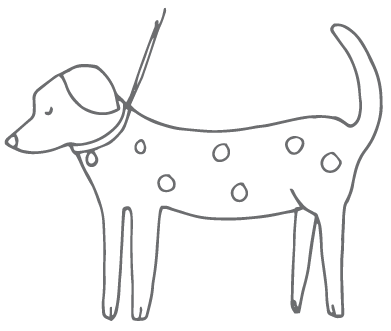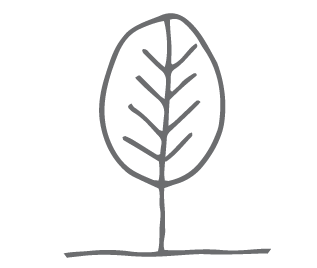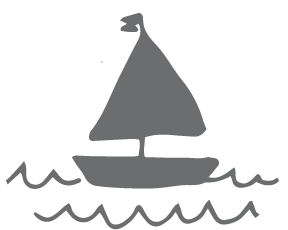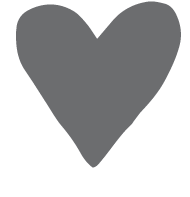 Beautiful, historic Rye is famed for its wonderful streets of half-timbered medieval houses; a stay in Church View House puts you firmly at the heart of the town's history. Sitting right in the centre of Rye, on Church Square, this medieval hall house was built in around 1320, but has been cleverly updated to feature a stunning modern kitchen, luxury bathroom & shower rooms, and comfortable bedrooms with soaring timbered ceilings.
Throw open the mullioned windows, and the view from Church View House has looked the same for centuries; the cobbled street and beautiful Church are entirely unspoilt and wonderfully atmospheric – in fact this is one of the most painted and photographed little stretches of the town. There is plenty that is unchanged about the house too – from its stunning beams to the huge inglenook fireplace, and wonderful panelling in the dining room.
But our ancestors wouldn't recognise the modern touches that have been so sensitively included. The kitchen is stylish and sleek, and lit with a row of modern copper lamps that look perfectly at home. An uber-modern walk-in shower room makes the most of the high ceilings upstairs, and funky wallpaper lines the spaces between the beams in the spacious bathroom with freestanding bath.
One of Sussex's best-kept secrets, Rye is a brilliant place to visit, with plenty to see and enjoy, as well as beaches and coast within easy reach. Choose Church View House and you can feel part of its history, too.
Kitchen: A sleek modern kitchen, fully equipped with induction hob, Neff oven, Nutribullet blender and well stocked with kitchen utensils, crockery and cutlery.
Sitting Room: Cosy room with inglenook fireplace, complete with woodburner, TV and comfortable sofas. Dining table for 6.
Upstairs
Master bedroom with queen-sized bed, vaulted ceilings, Sonos speaker. Views onto St Mary's Church.
Second bedroom with double bed, voice activated streaming speaker. Views over the channel and distant views over the ocean. Feature brick chimney breast.
Third bedroom with two single beds, vaulted ceilings, views over the church and across the channel.
Shower room with modern, marble, walk-in shower, rainforest shower head and heated shower head.
Bathroom with vaulted ceilings, freestanding bathtub, marble floors and heated towel rails.
Pantry items: Tea, coffee, sugar, Olive oil, sea salt, pepper, herbs, spices.
Welcome hamper: A treat from nearby Tillingham vineyard.
Dogs: Well behaved dogs are allowed at £30 per stay but note there is no outdoor space at this property.
Rye is just along the coast from Hastings, and surrounded by beautiful countryside, including the wide-open spaces of Romney Marsh, as well as beautiful unspoilt beaches. Trains from London St.Pancras take just over an hour, changing at Ashford International. It is not as well known as some of its coastal neighbours, but has so much to offer in history, food, shopping and activities.
The medieval heart of Rye is very much part of its charm; the cobbled streets are an essential part of any visit, and Church Square, where Church View House overlooks the pretty Church, is one of the most picturesque.
There is so much to see and do in Rye that a car isn't essential – certainly for a weekend. For longer stays there are some great trips out into the surrounding area, be it countryside or coast.
Perhaps start by diving into the history of this cinque port town, starting at the 13th century Ypres Tower. Over the years it has served as part of the town's defences, house, prison and even a mortuary – but now houses the Rye Castle Museum. Soak up more of the history by just wandering around the ancient streets. Don't miss Mermaid Street on your tour (the only street of that name in the UK!), nor the Mermaid Inn – a 15th century inn complete with low ceilings, creaky floorboards and (apparently) the odd ghost! National Trust-owned Lamb House has literary connections to EF Benson and Henry James.
Shopping in Rye is a treat too; the town is crammed with quirky and individual shops selling everything from jewellery, vintage glassware and handmade pottery to antiques, upscale haberdashery and vinyl.
Although once surround by sea (hence its history as a port), Rye is now about a mile from the coast. Get some sea air with a long walk at Rye Harbour Nature Reserve, which is just a couple of miles out of town, and is made up of acres of wetlands, saltmarshes and coastline. There are great planned walks around the Reserve, of varying lengths, and you can take in the ruined Camber Castle here too. Or try a tour through the harbour by boat, to see even more of the marine wildlife. There are plenty of quiet beaches within easy reach, the most famous being Camber Sands, one of only two stretches of dunes on the South Coast. Photographers won't want to miss Dungeness, a wild and remote stretch of shingle and the site of Derek Jarman's renowned coastal garden.
Inland are the wonderful gardens at Sissinghurst and Great Dixter, the famous turrets of Bodiam castle – which also happens to be a stop on the wonderful Kent & East Sussex Steam Railway, which children (and some adults!) will love.
Rye is something of a hub for foodies, not least because of the Rye Bay Scallop Week, which takes place every year in February. There are great options for eating out, whether you're looking for a relaxed place for brunch or a smart place for supper. Knoops is famous for its hot chocolates, which come with a menu of options (try the orange zest, or perhaps a shot of something alcoholic), while an amble down Mermaid Street offers the small but perfectly formed Mermaid Street Café, which serves delicious cakes and a great breakfast.
There are some wonderfully atmospheric pubs, too. The Ypres Castle Inn (known locally by its nickname, 'The Wipers') has a beautiful white clapboard exterior and some great craft beers, as well as views over the river and Romney Marsh. The Rye Waterworks was originally the town's pumphouse, and has been through many guises since. It is now a micropub serving only local beers and ciders. The Mermaid Inn has to be the most atmospheric local, being reputedly a prime smuggling spot in the 18th century.
Few will want to miss supper at The George in Rye, a stylish gastropub and grill restaurant that serves great local meat and seafood. For the best fish & chips head to Webbe's at the Fish Café, or for something more cosmopolitan try Tatner's Street Kitchen, which serves globally inspired street food.