Camber, East Sussex | Sleeps 2 | Bedrooms 1 | Parking: Yes | Pet friendly: Yes | Wi-Fi: No
£110 per night midweek, £120 at weekends. 2 night minimum stay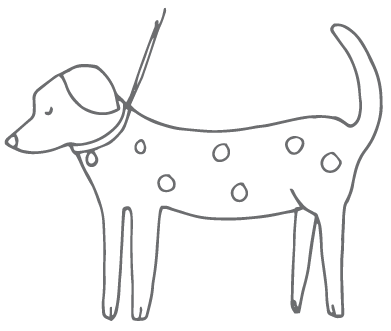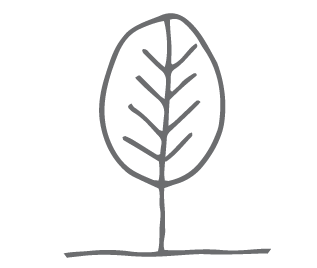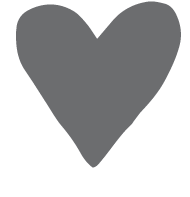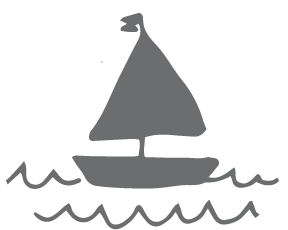 Tucked away on a working farm in beautiful Romney Marsh, and just a mile from the sea, the Salty Shepherd has to have one of the most glorious settings it is possible to imagine. It is off-grid, simple and rustic – but still offers all of the mod cons required for a happy and relaxing stay. Enjoy the endlessly changing views, fresh air, outdoor cooking, and glorious privacy. And once you've had enough of those (if indeed, that's possible…!), there are still fabulous pubs and restaurants, and wonderful towns to explore, just nearby.
The Hut may be small, but it is supremely well thought out. The double bed is delightfully comfortable, luckily so as the views from it are sensational – watch out for the farm's resident barn owl who is often spotted hunting nearby. There is a shower with ample hot water, eco loo, and a small kitchen area, although guests won't want to miss cooking outside on the fire pit, while taking in the famous Romney Marsh sunsets. A wood burning stove makes for cosy evenings, and a place to boil the kettle. Simple furniture and a soothing colour palette add to the feeling of calm and relaxation.
Throw open the door, breathe in the salty air, and leave the stresses of modern life behind.
The Salty Shepherd is fully insulated and features a double bed with a memory foam mattress . It has English Oak floorboards, full length linen curtains and 100% French linen sheets.
The kitchen features a butler sink, hot and cold taps, a gas hob and dresser unit. All crockery, cutlery, saucepans, tea towels and washing up liquid are provided. Although there is no fridge, there is a coolbox and access to a fridge in a barn at the farm. You will also find a woodburning stove, two chairs plus a small table.
The bathroom, although small, has a full sized shower with hot and cold water and good water pressure, a small basin and eco toilet. You will also find Egyptian cotton towels and Romney Wool Company bath products.
Outside there are far reaching views, a seating area with two chairs and a parasol and an all important firepit.
Pantry items include tea, coffee, hot chocolate, milk and sugar.
There is plenty of parking at the farm including a charging point for electric cars
Electricity: The Salty Shepherd is off grid and there is no plug for charging phones. We recommend bringing a car charger for this purpose.
Dogs: A maximum of two dogs are permitted to stay at £10 each.
Minimum stay: Two nights, but one night may be considered at a higher rate.
Extras: A breakfast box containing locally sourced items is available to order. Being so close to the sea, there is an abundant supply of fresh seafood for your BBQ and the owners can point you in the direction of Rye Bay Fish.
The Salty Shepherd sits in a remote spot on the owners' working farm, in Romney Marsh – a unique wetland area that covers about 100 square miles of Kent and East Sussex. It is known for uniquely diverse wildlife habitats, stunning coastline, and sheep! The perfect spot for a shepherd's hut. It is just a mile's short walk through the farm to the stunning, sandy dunes of Camber.
Many guests will be content to soak up the scenery, make the short walk to the beach, and otherwise never leave! But there is plenty to explore in the surrounding area – a car is definitely a good idea if you plan to see the sights. There is parking available for the Salty Shepherd. The more active may well be happy to get around by bike – it is a great way to explore Romney Marsh, and hire is available nearby.
The fascinating medieval town of Rye, the nature reserve at Dungeness and the historic town of Hastings are all within easy reach by car. Rye offers the nearest station, and is just 10 minutes drive away.
Things to Do
Romney Marsh itself has enough to keep most visitors busy. This is one of the most important wildlife sites in the world and home to many species not found anywhere else in the UK, as well as an important stopping-off point for migrating birds. Bring your binoculars! The Nature Reserve of Dungeness is a Site of Special Scientific Interest and home to 600 species of plants. The Marsh is also home to many historic churches, pubs and other buildings – the numerous picturesque villages are easily explored by bike, thanks to the area being largely flat.
Given that this area boasts so much wonderful coastline, water-based activities are also well catered for. Sea-fishing takes place from the beach or by boat, while coarse-fishing is also available slightly inland on the various lakes. Rye Watersports, based on a coastal lake just a short walk from Rye centre, offers windsurfing, sailing, and paddle boarding instruction and hire, with kitesurfing courses available at Camber Sands or Greatstone beaches.
There is much fascinating history to explore in and around Romney Marsh; naval history is a particular feature, with the Royal Military Canal (built as a defence against Napolean), and the Martello Tower in Dymchurch High Street, one of 74 towers built along the south coast to resist a threatened French invasion.
Nearby Rye is worthy of its reputation as a destination town. It offers Rye Castle, fantastic places to eat & drink, and some wonderful individual shops selling everything from local art to French kitchenware and bric a brac. While Hastings, only slightly further afield, has a wealth of museums, beautiful parks, an aquarium, a RIBA award-winning pier, and the famous Jerwood Gallery of contemporary art.
Food and Drink
The owner of the Salty Shepherd offers delicious breakfasts hampers – and is a keen supporter of local produce. The sausages are particularly good! And who can resist the charm of cooking in the open air? With the wonderful fire pit BBQ on offer, you may want to explore the fantastic independent food shops in Rye; they can provide all the local ingredients you might need for an outdoor feast.
But there are plenty of wonderful local places to eat that are well worth a visit, too. The Gallivant in Camber, a former motel turned Hampton's-style hotel and restaurant, is famous for its regularly changing menu filled with local produce – 90% of it is sourced from within a 10 mile radius. Similarly fashionable, The George in Rye serves modern European food in a 16th century setting. The Owl in Camber is a traditional pub with a modern twist, serving local fish along with a great range of beers and wines; their 'Owlers Beach Grill' is a summer favourite with lighter meals on offer alongside home-cooked favourites.
This is a beautiful little hut in a beautiful location. Privacy and a lovely sense of being in nature is assured. A lasting memory will be of watching a barn owl through the large window at the end of the bed, while the little woodburner crackled in the corner. Magical.
Perfect just isn't enough Reconnect to your mind And to nature I sat through a storm and sun and can't wait to return in spring No sure if my dog loved it more than me but it's heaven right down to the linen sheets and comfy bed . Which means you don't want to leave . Great breakfast produce . Cosy warm peaceful . Stylish There is nothing to dislike I will be back.
We stayed at the Shephard's hut for 3 nights and we had such an amazing time. Everything about the hut was perfect for what we needed and Rosie was a great host for us. It's only a short walk to the beach through the farm as well. It's incredibly private and we felt like we were in our own little drop of country paradise. All in all, a great experience that we won't forget.
I would highly recommend the Salty Shepherd to anyone wanting to get away from it all – beautiful sunsets, wonderful scenery and a lovely place – what more could you want? Rosie was a brilliant host and was extremely helpful – I'd also recommend getting the breakfasts – they were delicious and you won't need lunch! Already dreaming of our next visit!
The Salty Shepherd is a truly unique place to stay. Rosie has designed a compact space so neatly, comfortably and stylishly. In my opinion, this kind of 'glamping' is only worth it if the bed and bathroom are top standard, which they definitely are here. BBQing on the fire pit outside with the beautiful scenery is a fantastically relaxing place to be. We'll be back.
Amazing location and beautiful shepherd's hut!! The pictures don't do it justice – it's a lovely space – super comfy bed, great linen, woodburner, BBQ, and very stylish! Would highly recommend for a secluded weekend away! It was quite nice with the weather quite cold outside with the woodburner going and hearing the rain on the roof!! Rosie was a great host (providing breakfast & helping us out) and there are loads of great recommendations in the local area !